🇺🇸 - Here is my first nail art with something I never used we can say it's my first time : the striping tape ! Pretty easy and quick to realize just be careful and let your nail polish completely dry before the striping tape step !! Or use 'Sèche vite' if you don't have time.
🇫🇷 - Voici mon premier nail art avec quelque chose que je n'utilise jamais, on peut dire que c'est ma première fois : le striping tape ! Très facile et rapide à faire il faut juste faire attention à bien faire sécher votre base de vernis avant de poser le striping tape !! Ou utiliser du "Sèche vite" ça permet d'attendre moins de temps si vous êtes pressé.
🇺🇸 - I used : / 🇫🇷 - J'ai utilisé :
- O.P.I Base Coat
- Sèche Vite
- Butter London Fiver
- Butter London Teddy Bear
- Kiko Power Pro #32
- Kiko Power Pro #06
- Revlon #211 Charming
- Kiko #275
🇺🇸 - TIPS : Don't forget to always start a nail art with a base coat. A thin layer of nail polish then a thicker cause this way the nail polish will dry faster and the colors will be brighter. And of course finish with a top coat but just tap so the nail art won't smear
🇫🇷 - ASTUCES : N'oubliez pas de toujours commencer un nail art avec une base. Une fine couche de vernis et ensuite une plus épaisse car de cette façon le vernis sèchera plus vite et les couleurs seront plus brillantes. Et évidemment finir par le top coat mais juste en tapant pour que le nail art ne bave pas.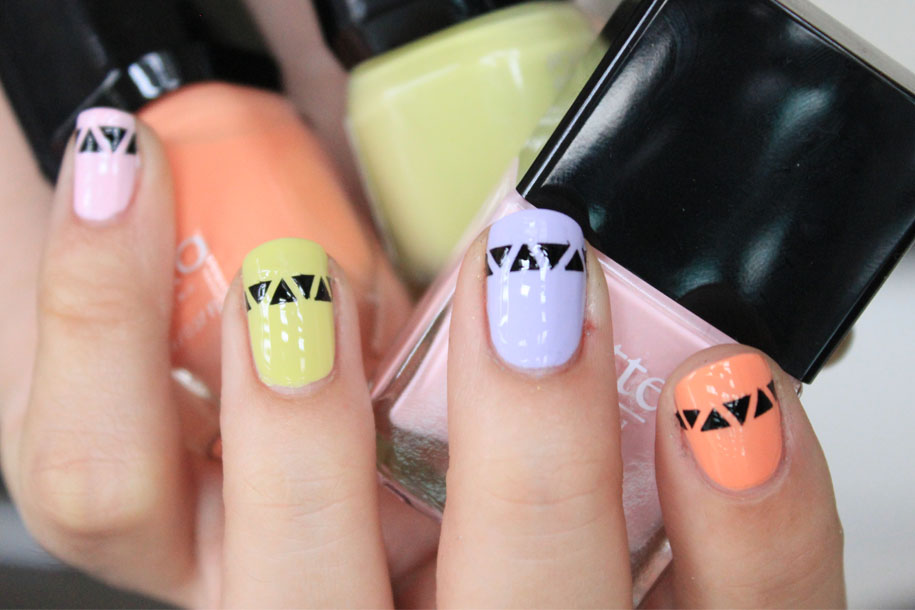 🇺🇸 - Don't forget to share with me your nail art on Instagram
🇫🇷 - N'oubliez pas de partager avec moi vos nail art sur Instagram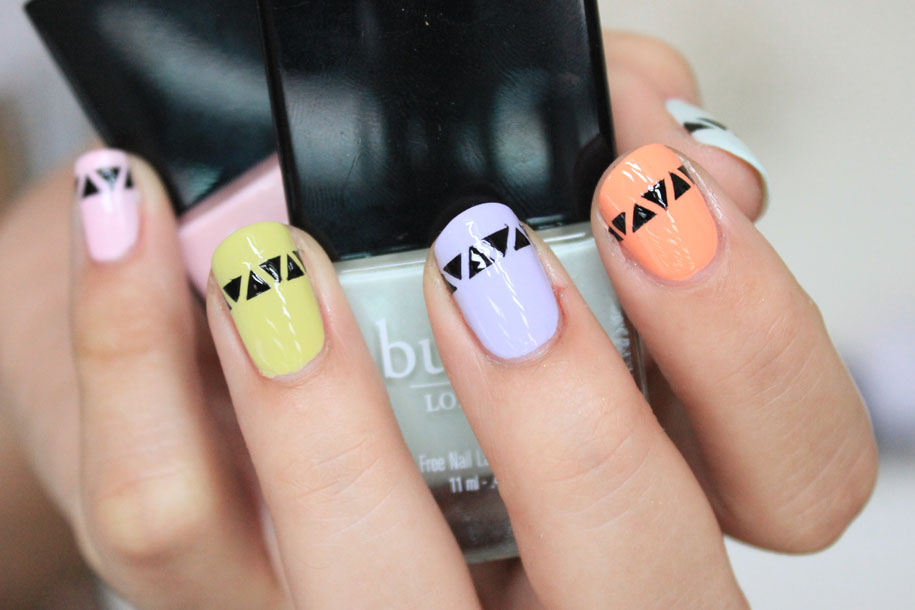 🇺🇸 - Enjoy ! And see you soon for a new blog.
🇫🇷 - Amusez vous ! Et à bientôt pour un nouveau blog.
Musique : Pfr ft MBP Official & Viage - Mira Bella