🇺🇸 - Do you want a greedy nail art that makes you hungry ? Here it is !
🇫🇷 - Ca vous dit un nail art tout en gourmandise qui donne faim ? Le voici !
🇺🇸 - I used : / 🇫🇷 - J'ai utilisé :
- O.P.I Base & Top Coat
- Sinful Colors Let's meet #928
- Ciaté Hutch
- Wet n Wild #424A Black Crème
- Sinful Colors Innocent #944
- Kiko #324
- Ciaté Cookie & Cream
🇺🇸 - TIPS : Don't forget to always start a nail art with a base coat. A thin layer of nail polish then a thicker cause this way the nail polish will dry faster and the colors will be brighter. And of course finish with a top coat but just tap so the nail art won't smear
🇫🇷 - ASTUCES : N'oubliez pas de toujours commencer un nail art avec une base. Une fine couche de vernis et ensuite une plus épaisse car de cette façon le vernis sèchera plus vite et les couleurs seront plus brillantes. Et évidemment finir par le top coat mais juste en tapant pour que le nail art ne bave pas.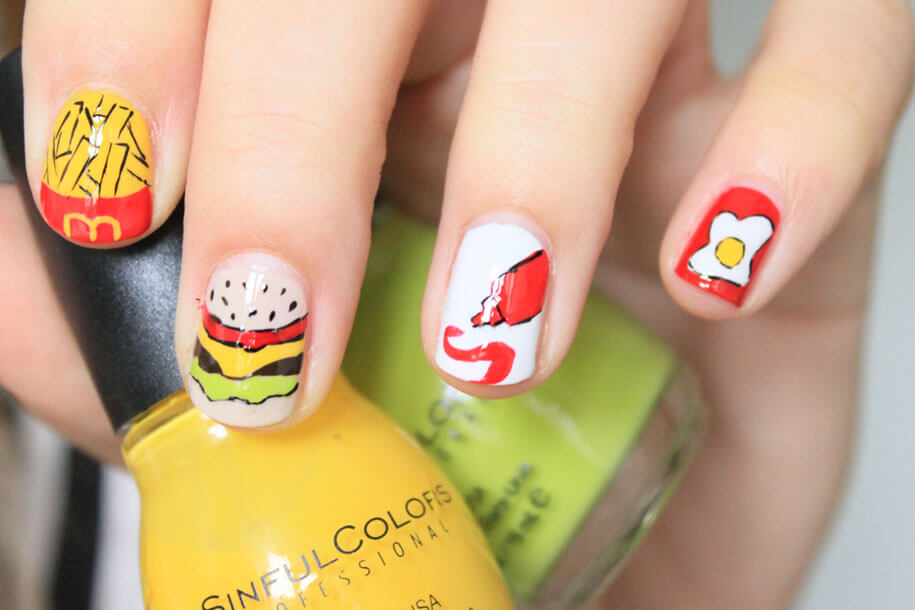 🇺🇸 - I made some other greedy nail art. A Japanese one and a sweet one. Cause I definitely love all of this food and I couldn't choose.
🇫🇷 - J'ai aussi réalisé d'autre nail art gourmand. Un Japonais et un sucré. Car je suis définitivement folle de toute cette nourriture et je ne pouvais pas choisir.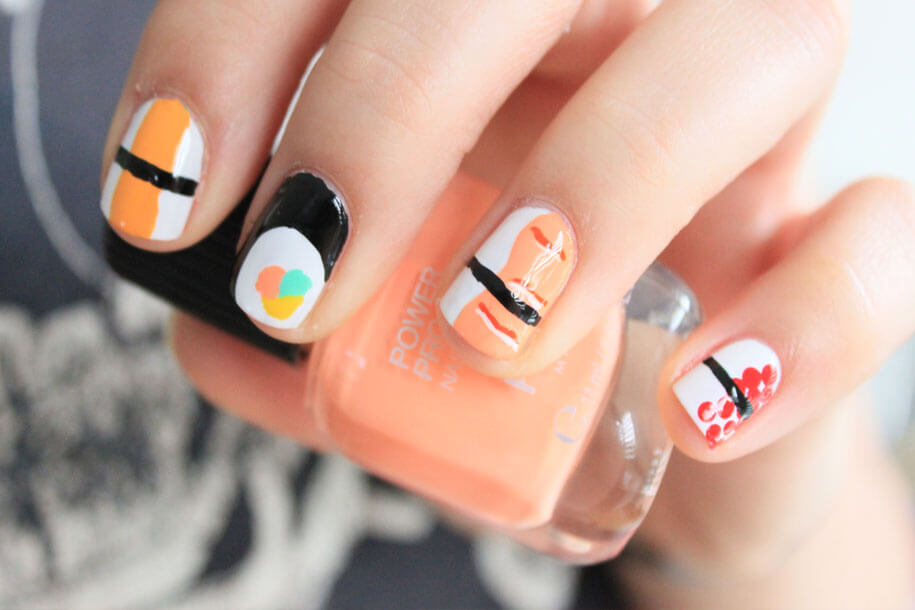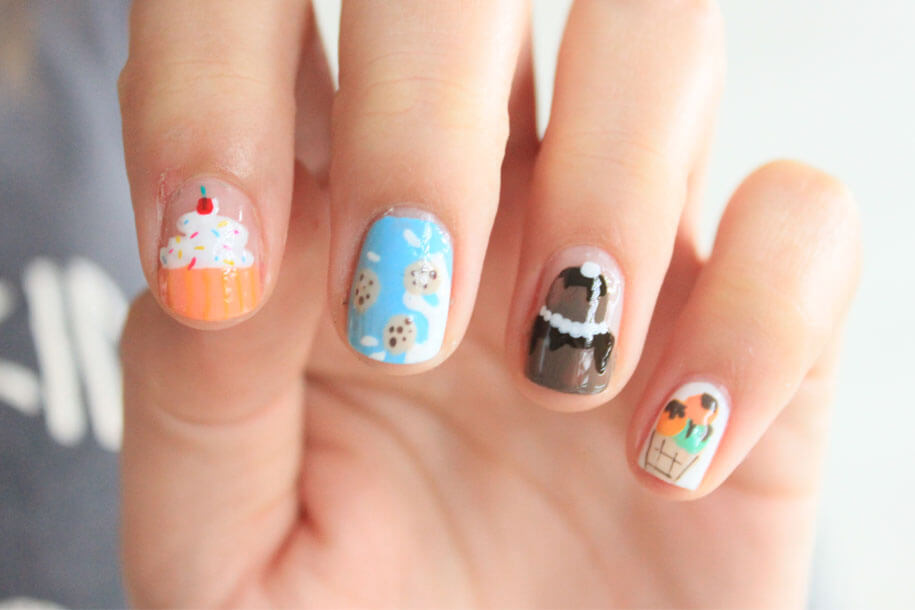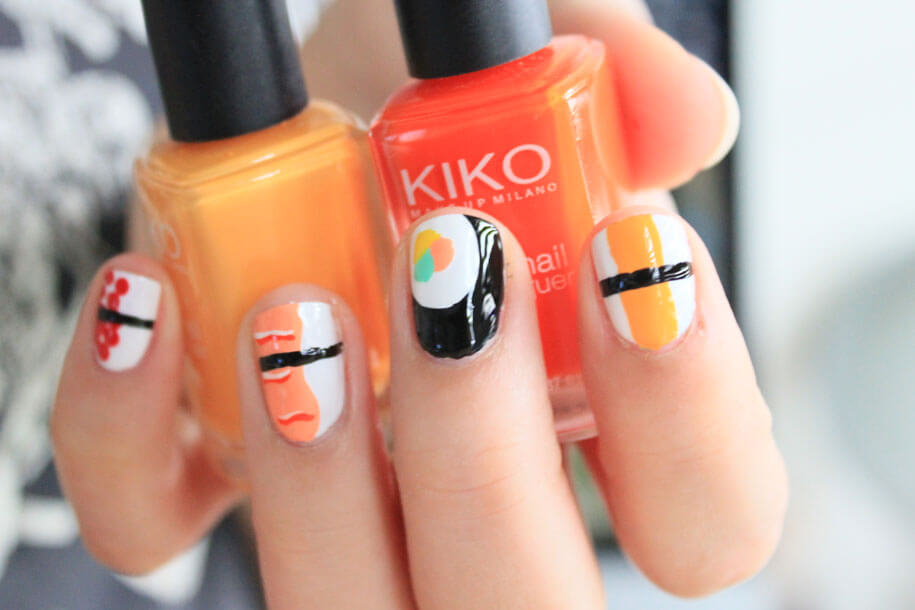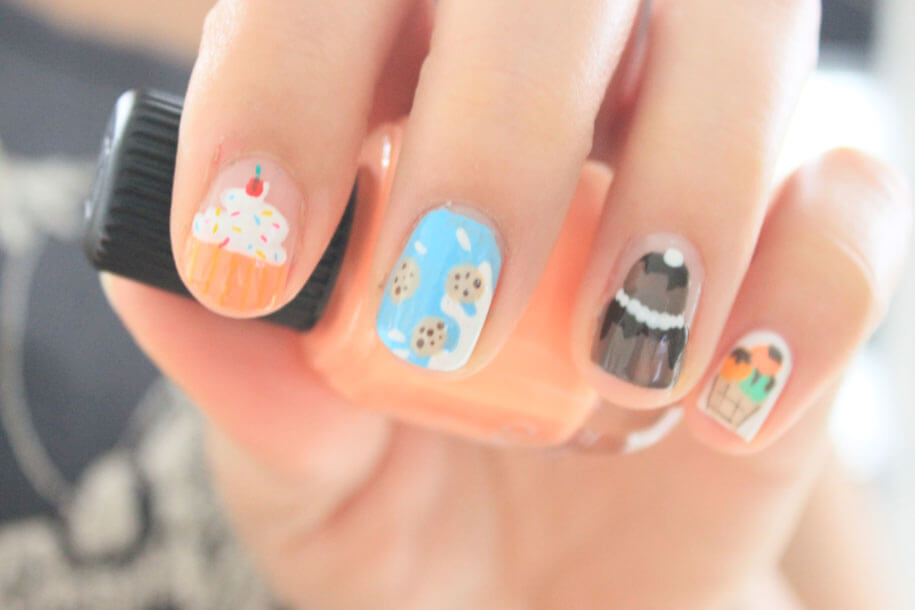 🇺🇸 - Enjoy ! And see you soon for a new blog.
🇫🇷 - Amusez vous ! Et à bientôt pour un nouveau blog.
Musique : Twin Musicom - Santo Rico