🇺🇸 - Hello girls, this week a special nail art for beginners, some of you asked me to do a nail art easier to realize for those who begin the nail art. So I thought that a nail art with only two nail polish and a single tool will be pretty good to start, because we don't have all the crazy polish collection of Yoko or Pshiiit. So the easiest tool to handle when you start is for me the dotting tool!
🇫🇷 - Hello les filles, cette semaine un nail art spécial débutantes, plusieurs d'entre vous m'avez demandé de faire un nail art plus facile à réaliser pour celles qui commencent le nail art. Alors j'ai pensé qu'un nail art avec seulement deux vernis et un seul matériel serait pas mal pour commencer, car on n'a pas toutes la vernithèque de dingue de Yoko ou Pshiiit. Et donc le matériel le plus facile à manier quand on commence est pour moi le dotting tool !
🇺🇸 - I hope this nail art is like you asked me and you will enjoy it, I leave you with the video just above.
🇫🇷 - J'espère que ce nail art est comme vous me l'avez demandé et vous plaira, je vous laisse avec la vidéo juste au dessus.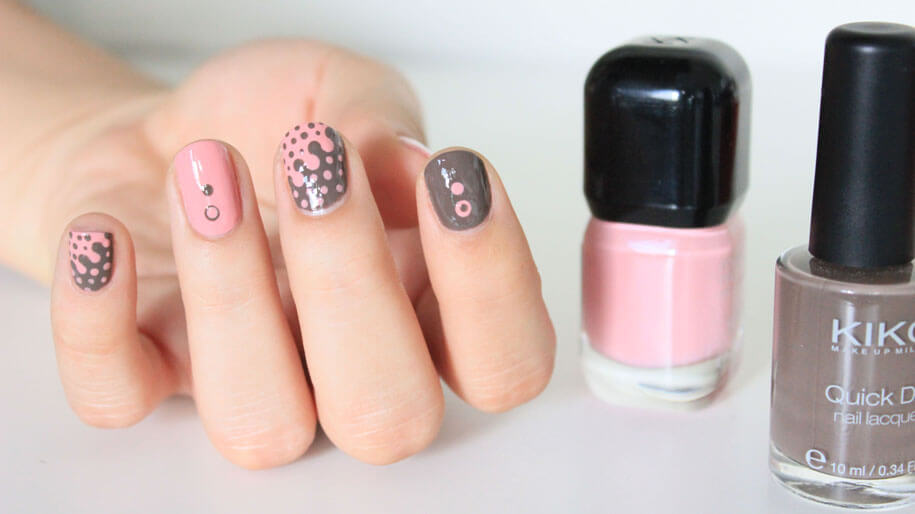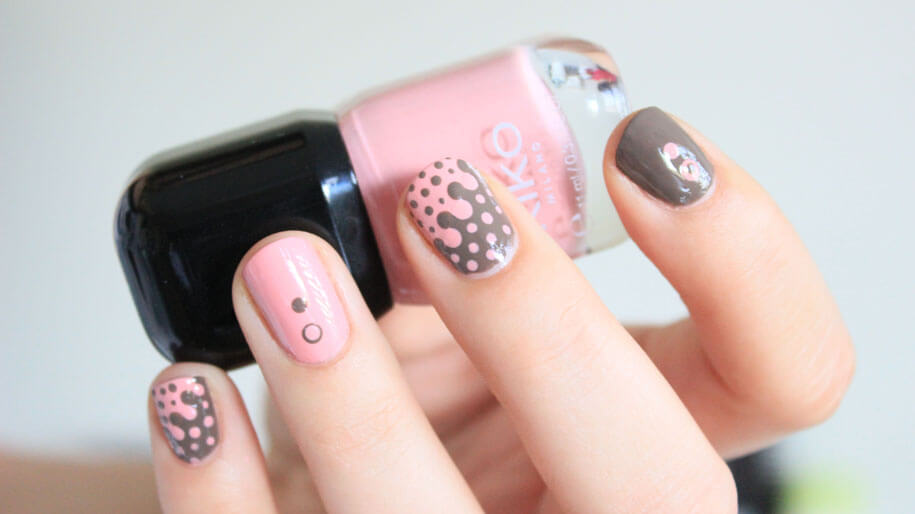 🇺🇸 - I used : / 🇫🇷 - J'ai utilisé :
- Base and Top Caot O.P.I
- Kiko Quick Dry #815
- Kiko Power Pro #28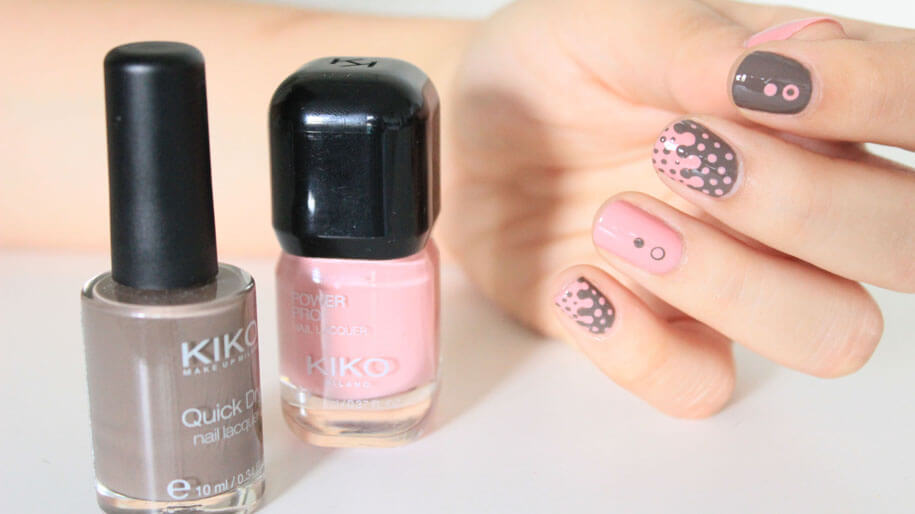 🇺🇸 - TIPS : Don't forget to always start a nail art with a base coat. A thin layer of nail polish then a thicker cause this way the nail polish will dry faster and the colors will be brighter. And of course finish with a top coat but just tap so the nail art won't smear
🇫🇷 - ASTUCES : N'oubliez pas de toujours commencer un nail art avec une base. Une fine couche de vernis et ensuite une plus épaisse car de cette façon le vernis sèchera plus vite et les couleurs seront plus brillantes. Et évidemment finir par le top coat mais juste en tapant pour que le nail art ne bave pas.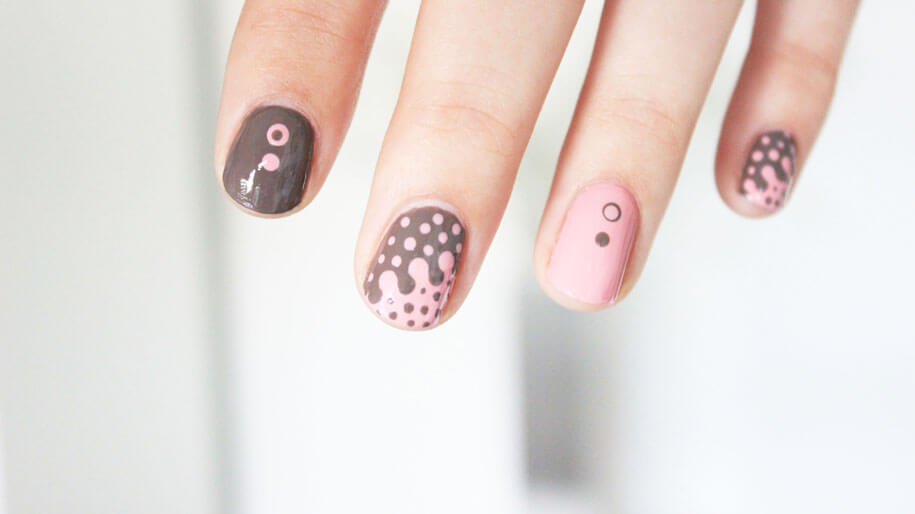 🇺🇸 - Be careful to use a dotting tool proportional to the size of your nails. Let me explain a little better, made of large dots so take a big dotting tool, if your nails are long, but made smaller if your nails are not so big. For a better optical effect you must make a rank of at least four dots. Also be careful in choosing your colors cause the seconde colors has to be opaque enough in this case we won't see the base. Feel free to do two coats like the base: first a thin layer and then a second thicker.
🇫🇷 - Faites attention d'utiliser un dotting tool proportionnel à la taille de vos ongles. Je m'explique un peu mieux, faites de gros pois donc prenez un gros dotting tool, si vos ongles sont longs, mais faites en des plus petits si vos ongles ne sont pas si grands. Car pour que l'effet d'optique soit bien réalisé il faut faire un rang d'au moins quatre pois. Faites aussi attention au choix des couleurs car il faut que la couleur que l'on met en deuxième soit assez opaque pour qu'on ne voit pas la couleur du dessous. N'hésitez pas à faire comme pour la base : d'abord une fine couche et ensuite une seconde plus épaisse.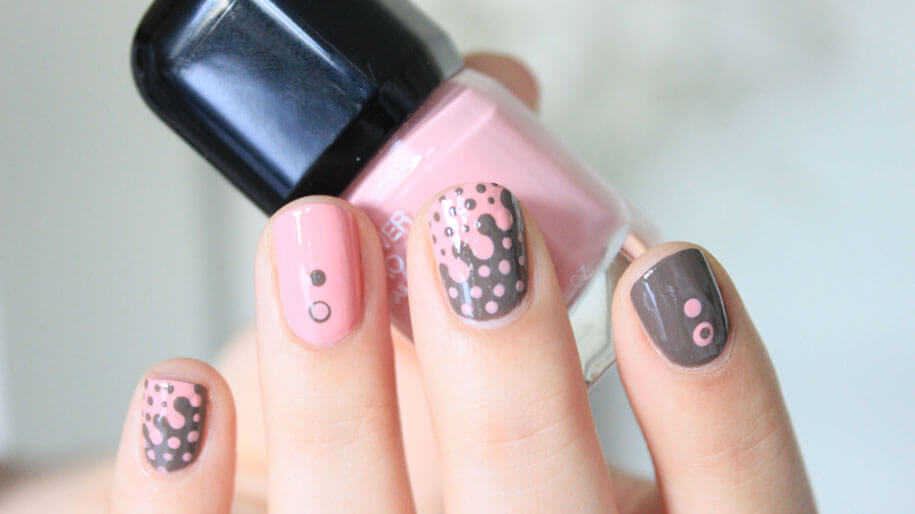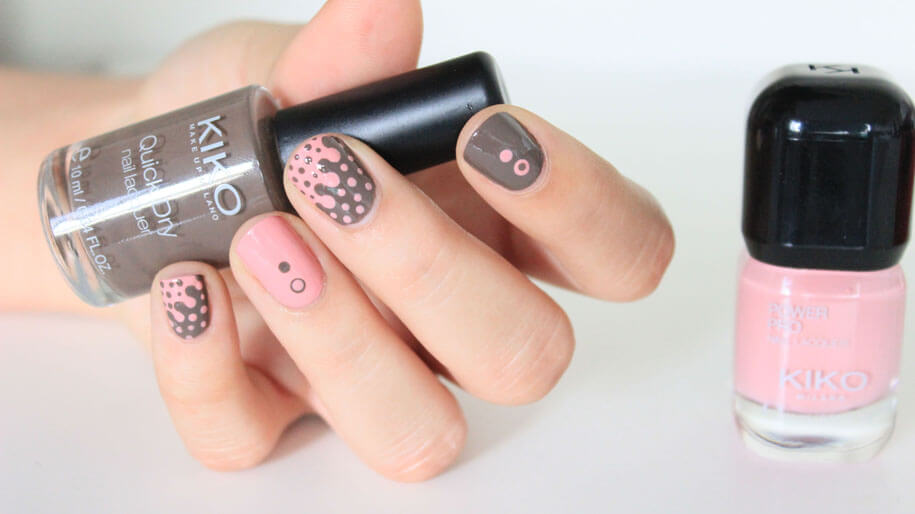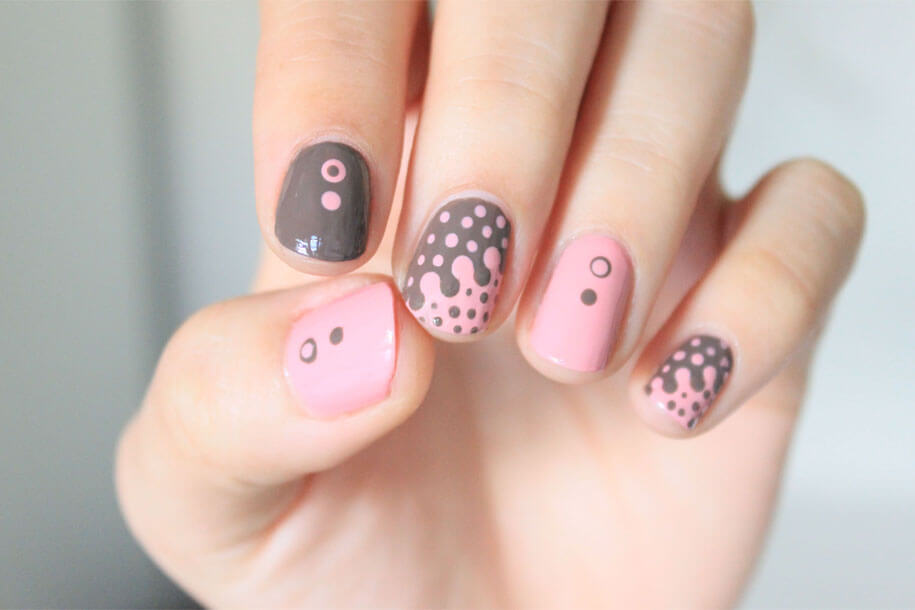 🇺🇸 - I really hope you enjoyed this article. And if you want a special nail art just send me a comment :) Enjoy ! And see you soon for a new blog.
🇫🇷 - J'espère que vous avez aimez cet article. Et n'hésitez pas si vous avez des envies de nail art envoyez moi un commentaire. :) Amusez vous ! Et à bientôt pour un nouveau blog.
Musique : John Mayer - Free Fallin' - Matoma & Nelsaan Tropical Mojito Remix