🇺🇸 - The winter is officially there, and to celebrate this Lucie invited me to join the Complholoteuses ! Go on Instagram (@ Lisaa.b_) to find all the participations with #complholoteuses , I explain you everything in the video !! I hope to have been at the height and that you'll enjoy this frozen galaxy. I'll go to see the participations because at the time I'm writing this blog nothing has been published yet !
🇫🇷 - L'hiver est officiellement là, et pour fêter ça Lucie m'a invité à rejoindre les Complholoteuses ! Je vous donne rendez vous sur Instagram (@Lisaa.b_) pour retrouver toutes les participations avec #complholoteuses , je vous explique tout dans la vidéo !! J'espère avoir été à la hauteur et que cette galaxie d'hiver vous plaira. Moi je file voir les participations car à l'heure où j'écris ce blog rien n'a encore été publié !
🇺🇸 - This nail art requires a lot of coats : The base color + the three colors gradient + the small sequins + the big sequins + the flakes + top coat. So do not put too much nail polish so that it does not become too thick and let dry between coats if you won't your nail art will take hours to dry.
🇫🇷 - Ce nail art demande beaucoup de couches : La couleur de base + le dégradé de trois couleurs + les petites paillettes + les grosse paillettes + les flocons + le top coat. Pensez donc a ne pas poser trop de matière pour que ça ne devienne pas trop épais et laissez bien sécher entre les couches sinon votre nail art prendra des heures à sécher.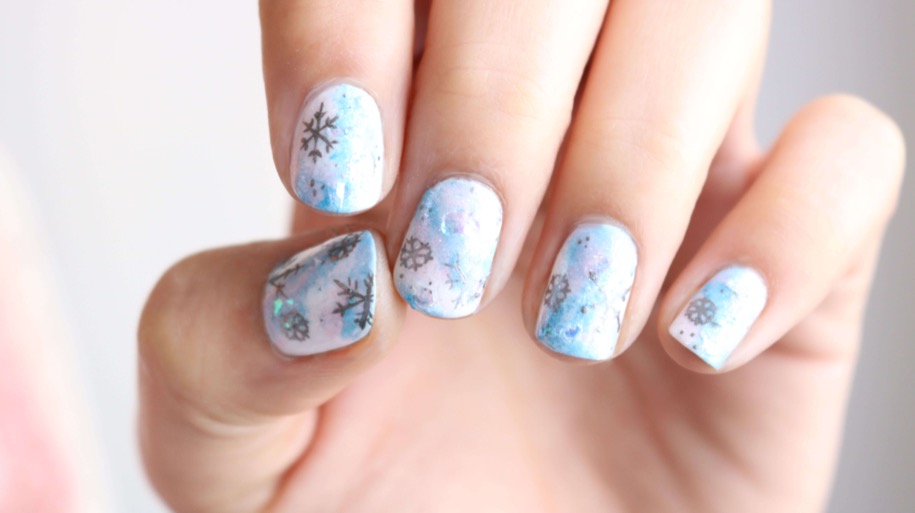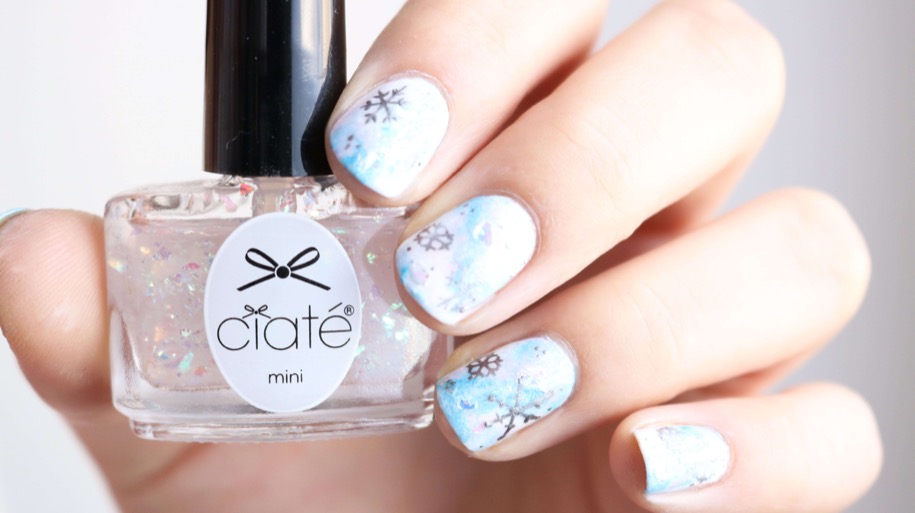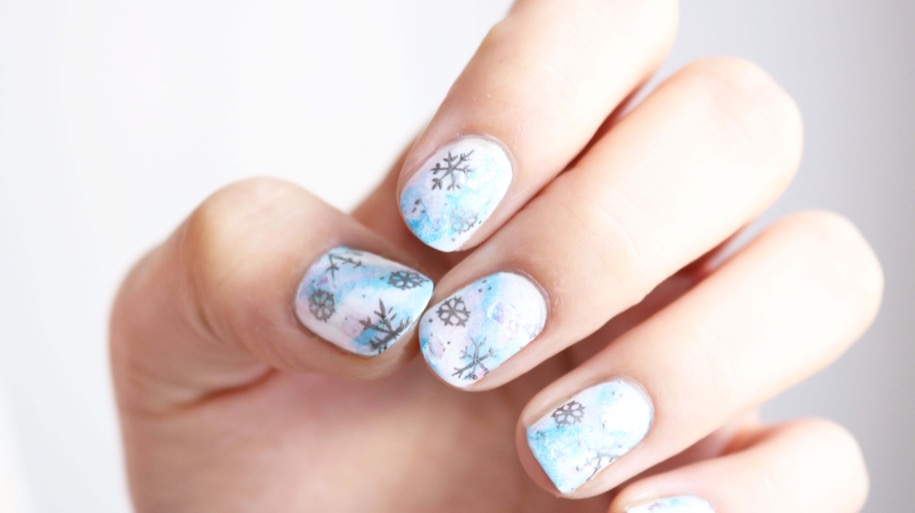 🇺🇸 - I used : / 🇫🇷 - J'ai utilisé :
- Pinceaux :
https://lisablabla.com/shop/produit/lot-de-15-pinceaux-nail-art/
- Pompe à dissolvant :
https://lisablabla.com/shop/produit/pompe-a-dissolvant/
- Dotting tool :
https://lisablabla.com/shop/produit/lot-de-5-dotting-tool/
- Eponge à maquillage :
https://lisablabla.com/shop/produit/lot-de-3-eponges-maquillage/
- Plaque de Stamping Born Pretty Store :
http://www.bornprettystore.com/
- L'Oréal Blanc de Lune #112
- Kiko #298
- Kiko Frozen Smoothies #13
- Kiko Frozen Smoothie #11
- Ciaté Shady Lady
- Ciate Snow Globe
- Base et Top Coat O.P.I