🇺🇸 - Hello everyone, this week I began testing my new Barry M nail polish straight from London. You may have seen on my Instagram because I could not resist taking a little photo. In summary soft and pastel colors, opacity is not perfect but the brushes have a very decent size. And more on the budget for the prices: £ 7.99 for 2. About the nail art one of you asked me to do a nail art with animals, but which one ? A cute bear, cats, a big shark? Then I thought of this little mouse goes crazy with all that cheese around her.
🇫🇷 - Bonjour à toutes, cette semaine j'ai commencé à tester mes petits nouveaux vernis de chez Barry M venus tout droit de Londres. Vous les avez peut être vu sur mon Instagram car je n'ai pu resister à prendre une petite photo. En résumé des couleurs toutes douces, l'opacité n'est pas top top mais les pinceaux ont une taille très correcte. Et de plus concernant le budget les prix sont abordables : 7,99£ pour 2 vernis. Concernant le nail art l'une d'entre vous m'avait demandé de faire un nail art avec des animaux, alors que choisir ? Un ours tout mignon, des chats, un gros requin ? Puis j'ai pensé à cette petite souris qui devient folle avec tout ce fromage autour d'elle.
🇺🇸 - I hope you'll like this nail art cause it's a bite special and a little crazy to wear. So have fun ! I leave you with the video just above.
🇫🇷 - J'espère que ce nail art vous plaira car il est un peu spécial et un peu fou à porter. Alors à vos vernis, faites vous plaisir! Je vous laisse avec la vidéo juste au dessus.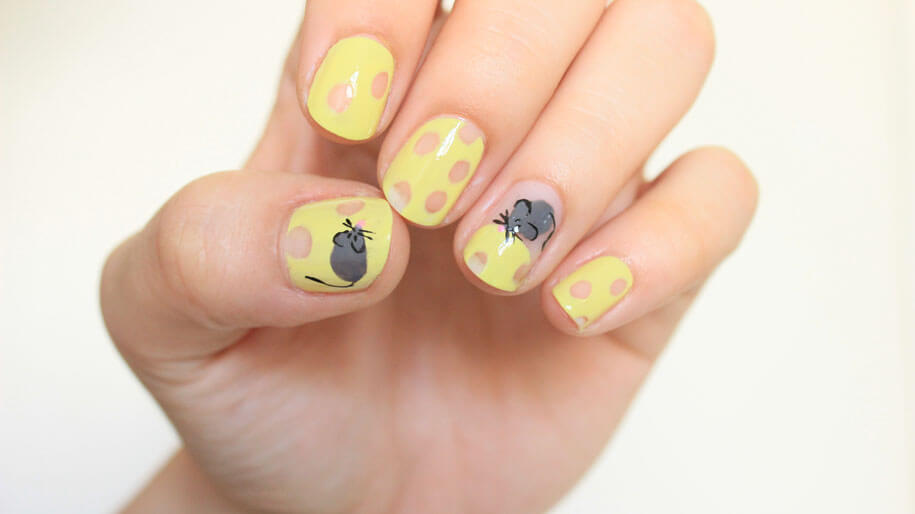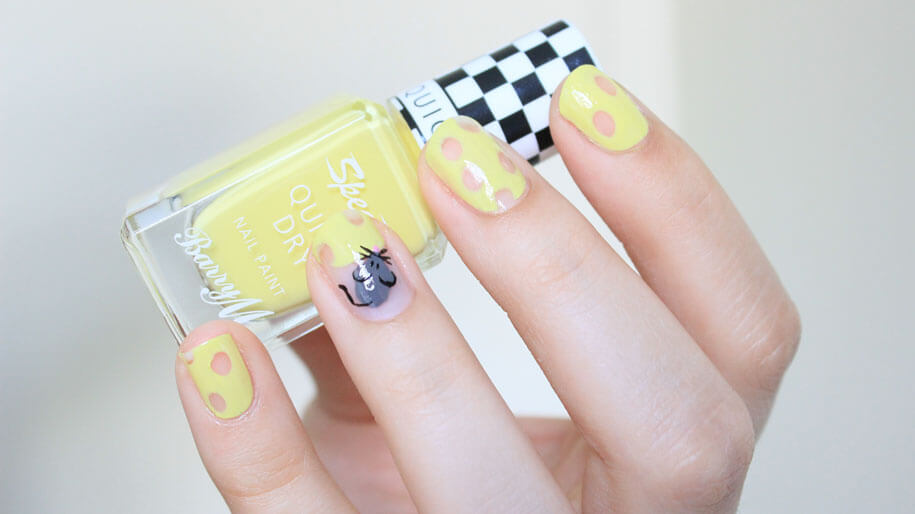 🇺🇸 - I used : / 🇫🇷 - J'ai utilisé :
- Base and Top coat O.P.I
- Barry M Quick Dry On Your Marks
- Kiko #275
- Kiko #377
- Sephora 5th avenue L79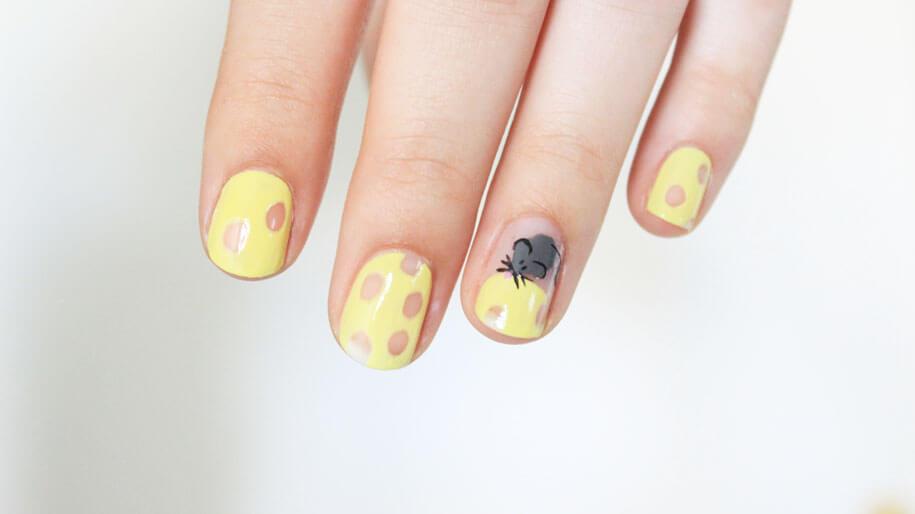 🇺🇸 - TIPS : Don't forget to always start a nail art with a base coat. A thin layer of nail polish then a thicker cause this way the nail polish will dry faster and the colors will be brighter. And of course finish with a top coat but just tap so the nail art won't smear
🇫🇷 - ASTUCES : N'oubliez pas de toujours commencer un nail art avec une base. Une fine couche de vernis et ensuite une plus épaisse car de cette façon le vernis sèchera plus vite et les couleurs seront plus brillantes. Et évidemment finir par le top coat mais juste en tapant pour que le nail art ne bave pas.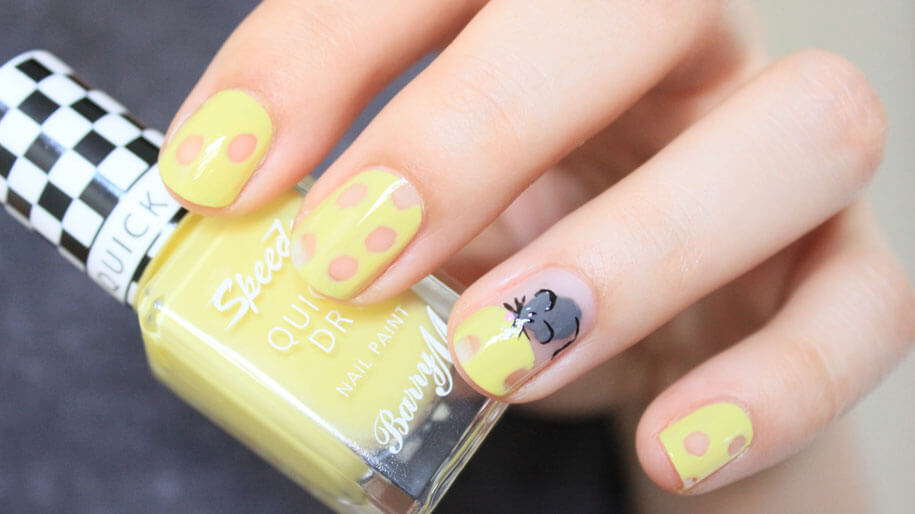 🇺🇸 - After your two coats of nail polish make sure it's totally dry before making the holes with the cotton bud. And soaked completely with the solvant it's important so you won't have residue on your nail polish.
🇫🇷 - Après avoir posé vos deux couches de base attendez que le vernis soit sec avant de faire les trous avec le coton tige. Et imbibé le complètement de dissolvant, c'est important pour ne pas avoir des résidus sur le vernis.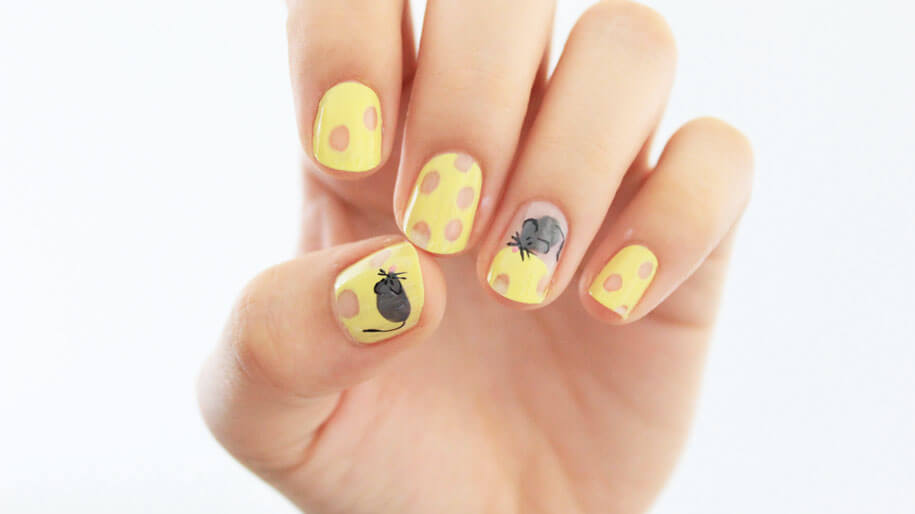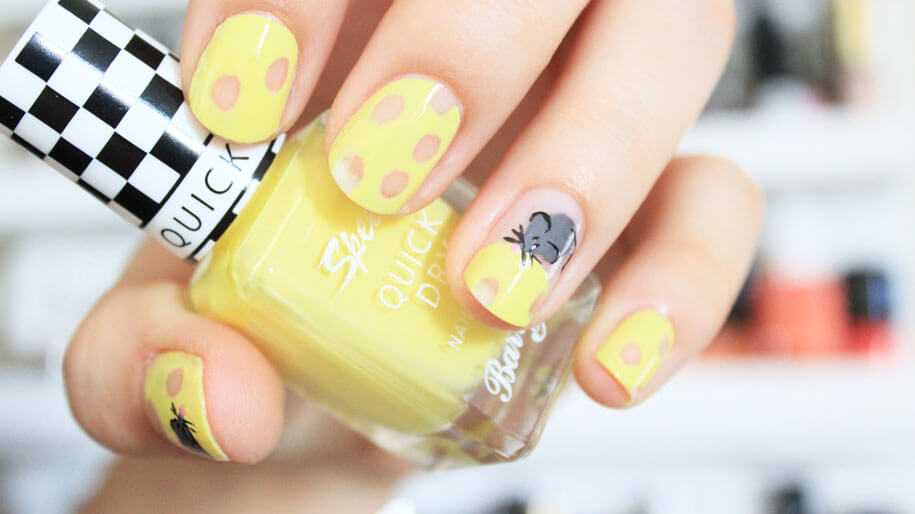 🇺🇸 - I really hope you enjoyed this article. And if you want a special nail art just send me a comment :) Enjoy ! And see you soon for a new blog.
You wanna see more nail polish from Barry M ?
CLICK HERE
🇫🇷 - J'espère que vous avez aimez cet article. Et n'hésitez pas si vous avez des envies de nail art envoyez moi un commentaire. :) Amusez vous ! Et à bientôt pour un nouveau blog.
Vous voulez faire un petit tour pour plus de vernis Barry M ?
C'EST ICI
Musique : OMFG - Hello