🇺🇸 - Hello NPA! New weekend, new nail art and I think this is my favorite nail art I have done since I started the video. I would love to travel in the United States in a beautiful and old American car, through the completely crazy landscapes that offers this country. How about a night my tent in one of these gigantic forests. This is probably also why I loved doing this nail art because it makes me travel. In the video I show you 4 ways to make a gradient, because I know this is not   always easy. Personally my favorite technique is when I put one color on the makeup sponge, I think it's more convenient, you can better manage the size and shape of the gradient.
🇫🇷 - Hello les NPA ! Nouveau weekend, nouveau nail art et je crois bien que c'est mon nail art préféré dans ceux que j'ai réalisé depuis que j'ai commencé les vidéos. J'adorerai tellement parcourir les Etats-Unis dans une belle voiture américaine à l'ancienne, à travers les paysages complètement dingues et différents qu'offre ce pays. Et pourquoi pas un soir planter ma tente dans l'une de ces gigantesques forêts. C'est d'ailleurs pour ça surement que j'ai adoré faire ce nail art, car il me fait voyager. Dans la vidéo je vous montre 4 façons de faire un dégradé, car je sais que ce n'est pas toujours facile à réaliser. Moi personnellement ma technique préférée est celle où je ne mets qu'une seule couleur sur l'éponge à maquillage, je la trouve plus pratique, j'ai l'impression de mieux gérer la taille et la forme du dégradé.
🇺🇸 - I love this landscape so much that this is my computer wallpaper :) . This nail art is pretty simple to make and what is   essential in this nail art is the glitter top coat that I apply after the gradient and before drawing the trees. This makes a sky with millions   of stars and gives more perspective and more realism.
🇫🇷 - J'aime tellement ce paysage que c'est aussi mon fond d'écran d'ordinateur :) . Ce nail art est assez simple à réaliser et ce qui est je trouve indispensable dans ce nail art c'est le top coat pailletté que l'on met après le dégradé et avant de faire les sapins. Ca fait un ciel avec des millions d'étoile et donne plus de perspective et plus de réalisme.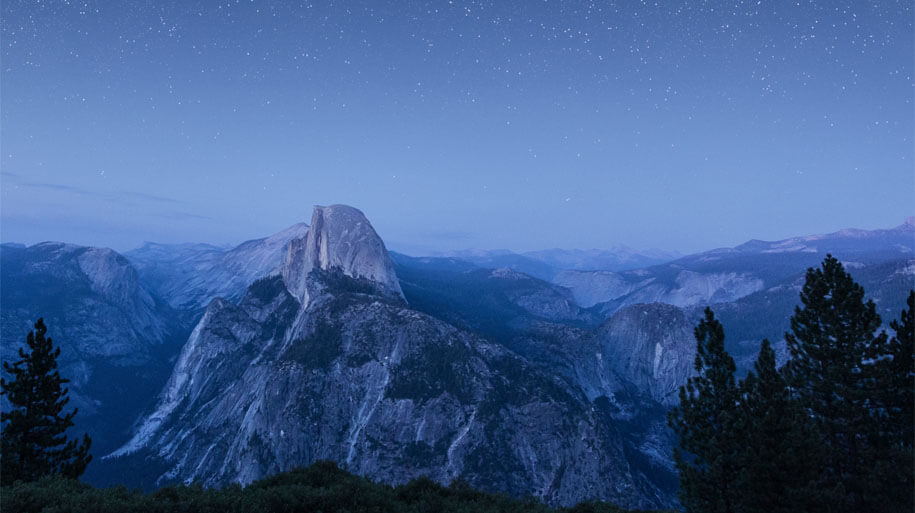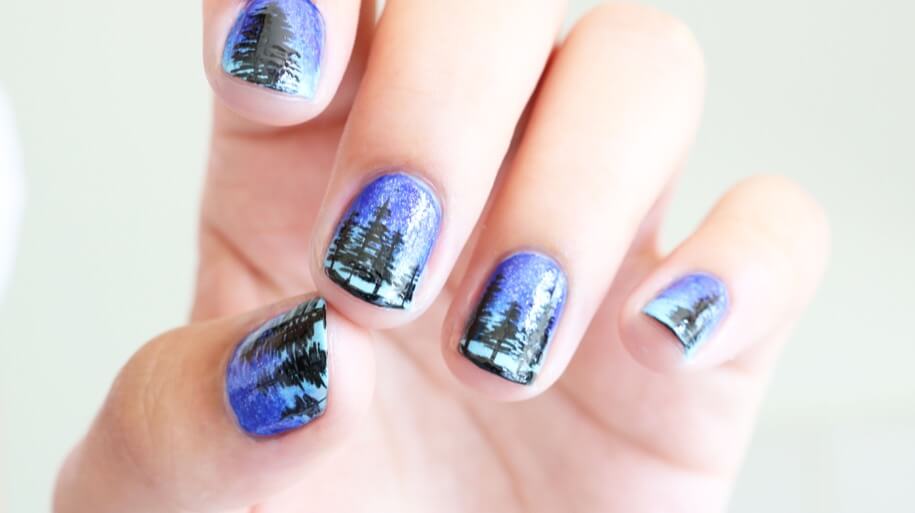 🇺🇸 - TIPS : Don't forget to always start a nail art with a base coat. A thin layer of nail polish then a thicker cause this way the nail polish will dry faster and the colors will be brighter. And of course finish with a top coat but just tap so the nail art won't smear
🇫🇷 - ASTUCES : N'oubliez pas de toujours commencer un nail art avec une base. Une fine couche de vernis et ensuite une plus épaisse car de cette façon le vernis sèchera plus vite et les couleurs seront plus brillantes. Et évidemment finir par le top coat mais juste en tapant pour que le nail art ne bave pas.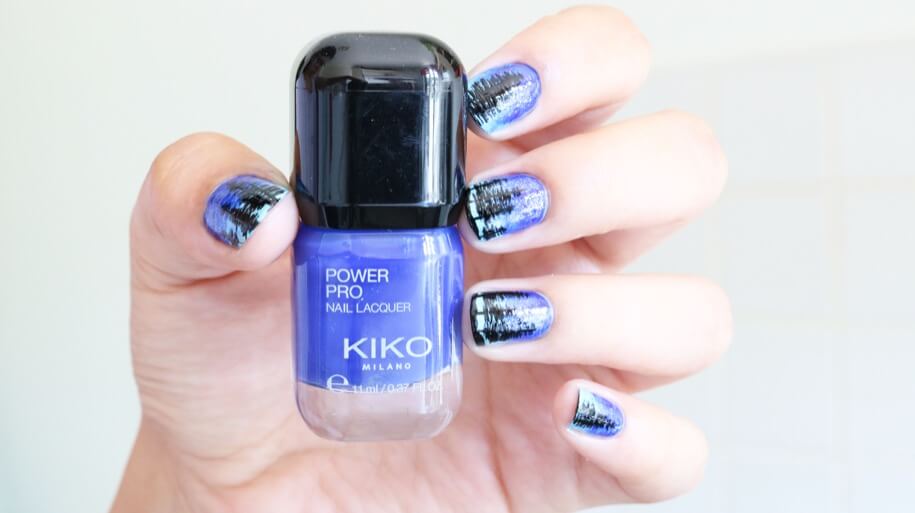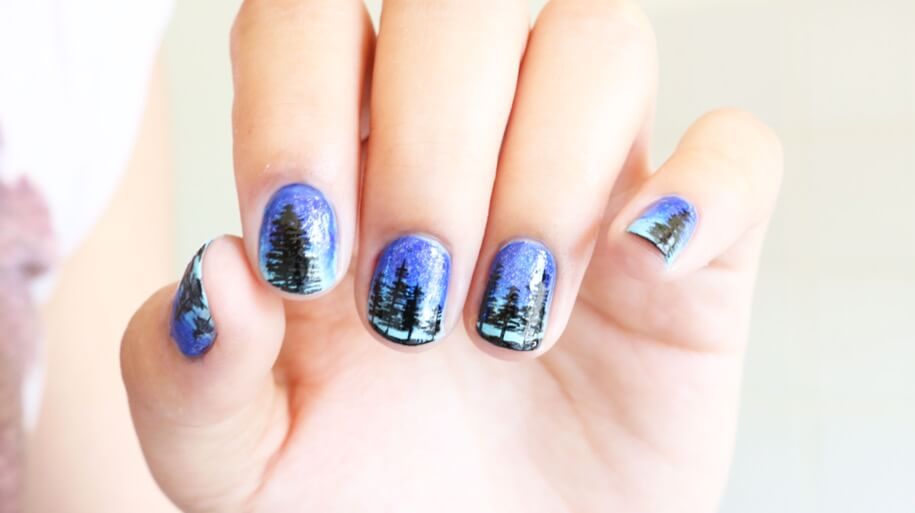 🇺🇸 - I used : / 🇫🇷 - J'ai utilisé :
- Pinceaux :
https://lisablabla.com/shop/produit/lot-de-15-pinceaux-nail-art/
- Pompe à dissolvant :
https://lisablabla.com/shop/produit/pompe-a-dissolvant/
- Eponge à maquillage :
https://lisablabla.com/shop/produit/lot-de-3-eponges-maquillage/
- Peel Off liquide :
https://lisablabla.com/shop/produit/peel-off-latex-liquide/
- Kiko #275
- Kiko Power Pro #39
- Kiko #340