🇺🇸 - Hello everyone ! Third summer nail art (Already summer goes so fast!), I hope that those who are on vacation spend pretty nice days, despite those horrible things happening 😔 . For me this week is sunset right down to my fingertips ! This orange-pink that overrun our summer sky is so a soothing color and what is great with this nail art is that you only need a black for the drawings.
🇫🇷 - Bonjour à toutes ! Troisième nail art d'été (Déjà , l'été passe si vite!), j'espère que celles qui sont en vacances passent de jolies journées, malgré ces horribles choses qui se passent 😔 . Pour moi cette semaine ça sera couché de soleil jusqu'au bout des mains ! Ce rose orangé qui envahit notre ciel d'été est une couleur si apaisante et ce qui est pas mal avec ce nail art c'est que vous n'avez besoin que d'un noir pour les dessins.
🇺🇸 - And you may have noticed I filed down my nails to show you that we can very well do nail art even if we did not have long nails. Promote patterns, such as lines or peas, because you do not need particular length but for drawings you must simply suit them to your length, that is the trick! Like in this nail art if you do not have enought space instead of making long palm just draw some small birds that fly towards the horizon or a bent palm tree. Do not be frustrated if you have short nails you just need imagination. Before begenning the nail art if you still doubt train yourself to draw to be sure of the size and design.
🇫🇷 - Et vous l'avez peut être remarqué j'ai limé tous mes ongles pour vous montrer que l'on peut très bien faire des nail art même si l'on n'a pas tellement de longueur. Favorisez les motifs, comme les lignes ou les pois, car vous n'avez pas besoin de longueur particulière mais pour les dessins il faut simplement les adapter à votre longueur, c'est l'astuce ! Comme dans ce nail art si vous n'avez pas la place de faire de longs palmiers faites de petits oiseaux qui s'envolent vers l'horizon ou bien un palmier courbé. Ne vous frustrez pas si vous avez des ongles courts il suffit d'un peu d'imagination. Avant de vous lancer dans le nail art si vous doutez encore entrainez vous à dessiner pour être certaine de la taille et du dessin.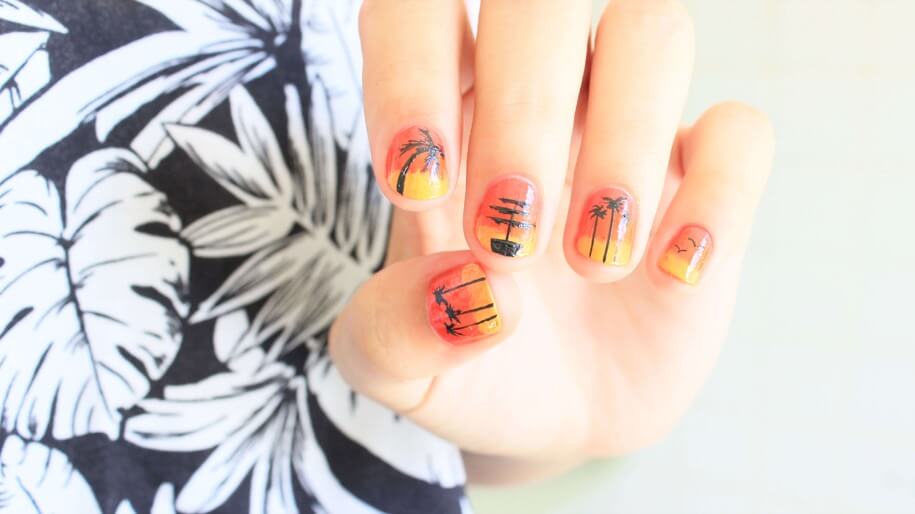 🇺🇸 - TIPS : Don't forget to always start a nail art with a base coat. A thin layer of nail polish then a thicker cause this way the nail polish will dry faster and the colors will be brighter. And of course finish with a top coat but just tap so the nail art won't smear
🇫🇷 - ASTUCES : N'oubliez pas de toujours commencer un nail art avec une base. Une fine couche de vernis et ensuite une plus épaisse car de cette façon le vernis sèchera plus vite et les couleurs seront plus brillantes. Et évidemment finir par le top coat mais juste en tapant pour que le nail art ne bave pas.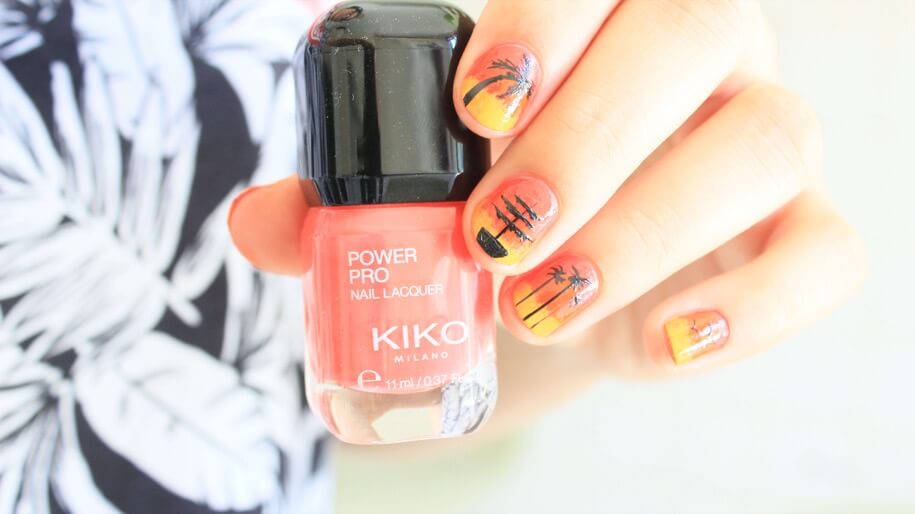 🇺🇸 - I used : / 🇫🇷 - J'ai utilisé :
- Pinceaux :
https://lisablabla.com/shop/produit/lot-de-15-pinceaux-nail-art/
- Pompe à dissolvant :
https://lisablabla.com/shop/produit/pompe-a-dissolvant/
- Eponge à maquillage :
https://lisablabla.com/shop/produit/lot-de-3-eponges-maquillage/
- Pell off :
https://lisablabla.com/shop/produit/peel-off-latex-liquide
- Base and Top coat O.P.I
- Kiko Power Pro #10
- Kiko #357
- Kiko #356
- De la peinture acrylique noire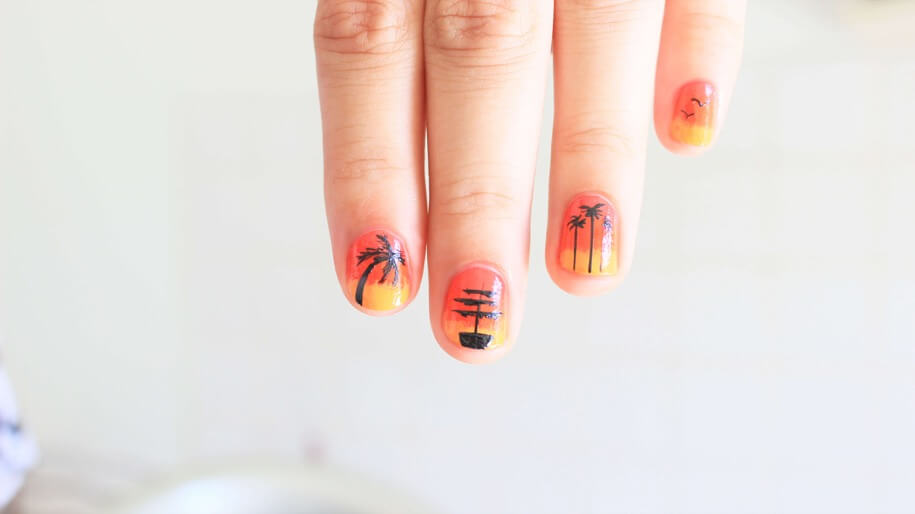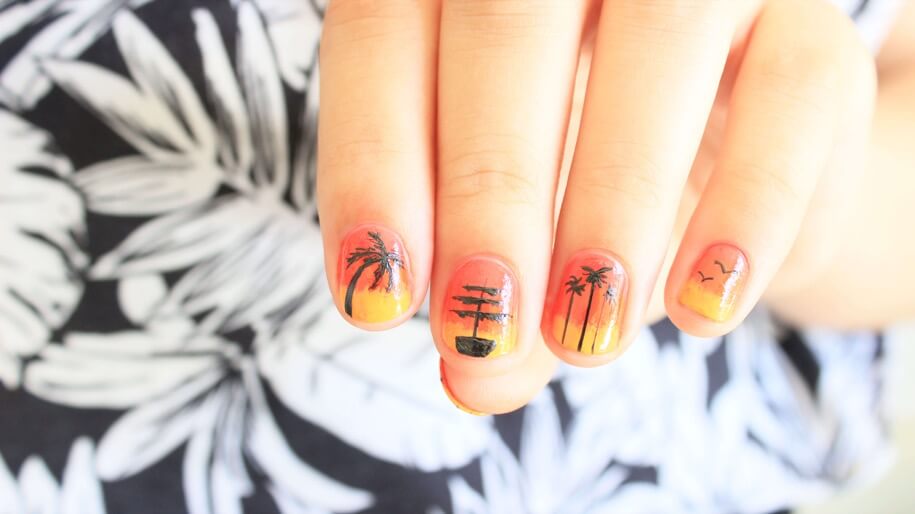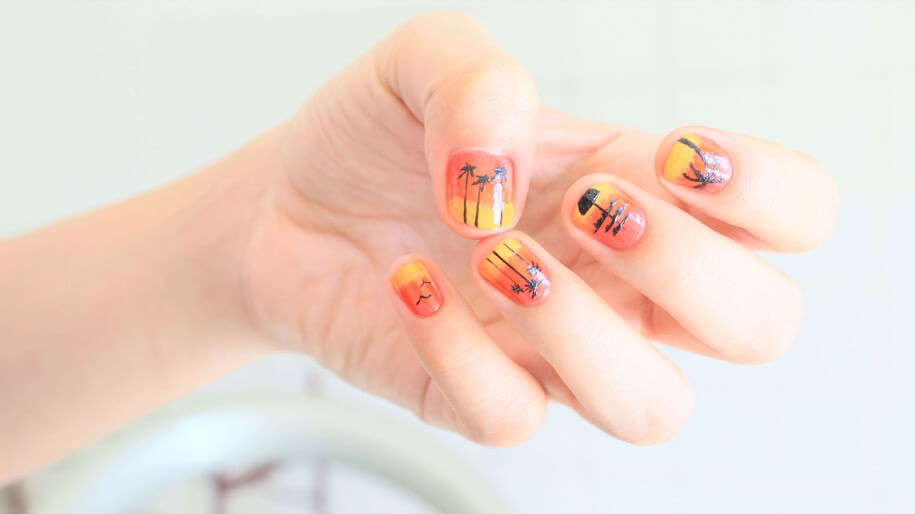 Backstage time :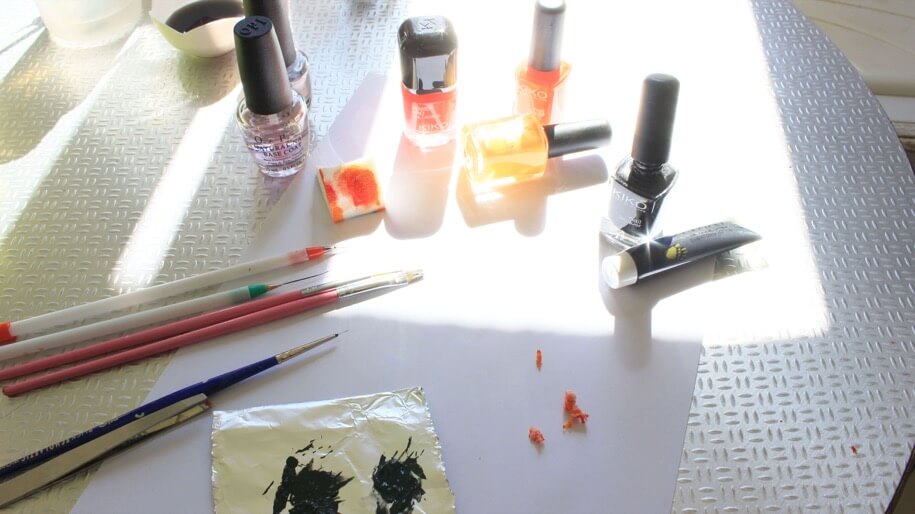 Musique : Topher Mohr and Alex Elena - Where I am from