🇺🇸 - Hello girls :) ! The Christmas decorations started here so I could not stop there and I already started Christmas nail art. I know for Santa and glitter it's still a bit early so I rather bet on a winter nail art. I don't know if you remember I had already done a nail art   which represented a forest where I showed you 4 ways to make a gradient. And it was the summer version with a very starry sky. Besides if you want to see it again    it's just
HERE.
And as I loved this nail art I wanted to make it winter version with a darker gradient and obviously SNOW! I hope you     will enjoy it and tell me in the comments which one is your favorite :)
🇫🇷 - Bonjour à toutes :) ! La déco de Noël a commencé ici alors je n'ai pas pu m'arrêter là et j'ai déja commencé les nail art de Noël. Bon d'accord pour le père noël et les paillettes il est encore un peu tôt alors j'ai plutôt misé sur un nail art d'hiver. Je ne sais pas si vous vous souvenez j'avais déja fait un nail art qui représentait une forêt où je vous avez montré 4 façons de faire un dégradé. Et c'était la version plutôt été avec un ciel très étoilé. D'ailleurs si vous voulez le revoir c'est juste
ICI.
Et comme j'ai beaucoup aimé ce nail art je voulais vous le faire version hiver avec un dégradé plus sombre et bien évidemment DE LA NEIGE ! J'espère qu'il vous plaira et dite moi dans les commentaires lequel vous préféré :)
🇺🇸 - And this time I wanted to do it in matte because I found that it reflected more the atmosphere of winter and that way with the two versions you have all choices.
🇫🇷 - Et cette fois ci j'ai voulu le faire version matte car j'ai trouvé que ça reflété plus l'ambiance de l'hiver et puis de cette façon avec les deux versions vous avez tous les choix.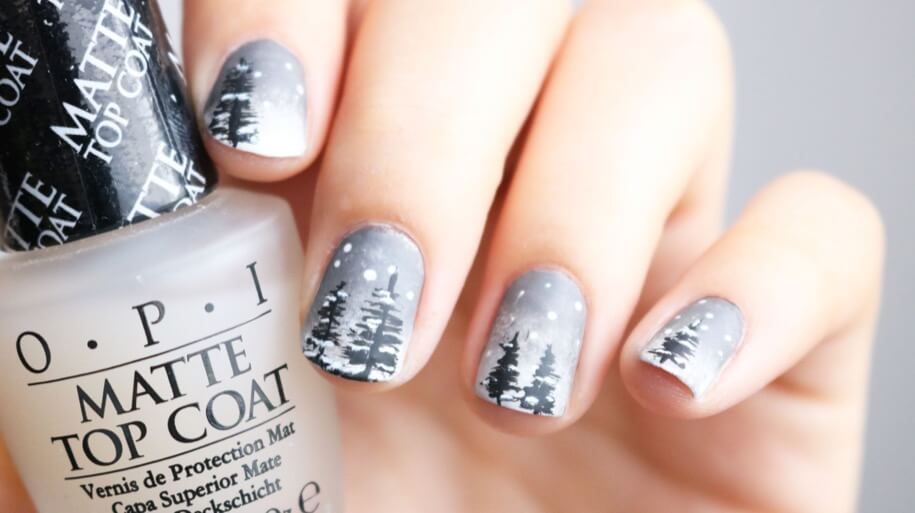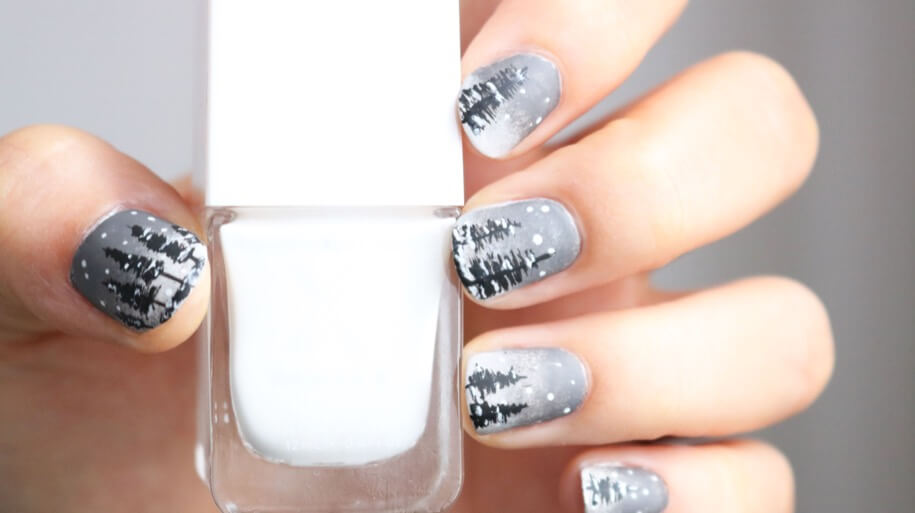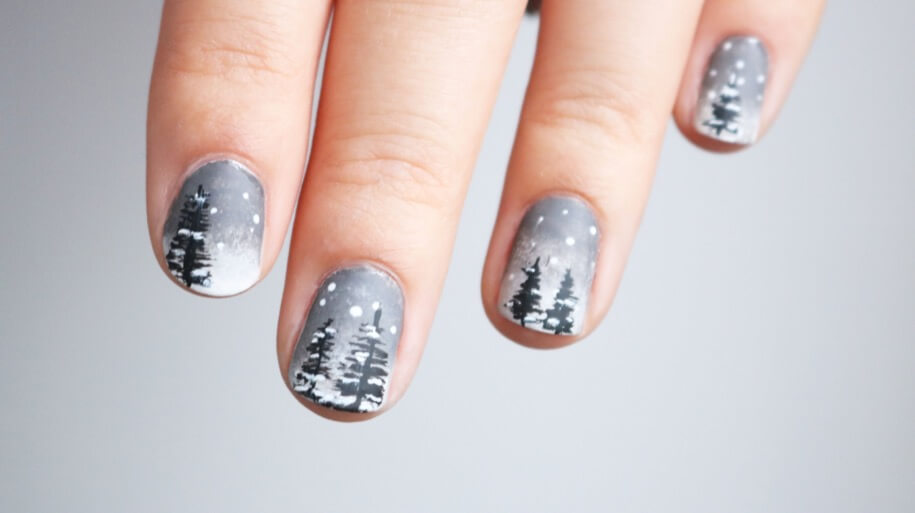 🇺🇸 - I used : / 🇫🇷 - J'ai utilisé :
- Pinceaux :
https://lisablabla.com/shop/produit/lot-de-15-pinceaux-nail-art/
- Pompe Ă  dissolvant :
https://lisablabla.com/shop/produit/pompe-a-dissolvant/
- Dotting tool :
https://lisablabla.com/shop/produit/lot-de-5-dotting-tool/
- L'Oréal Blanc de Lune
- Sephora
- Peinture acrylique noire
- Base et Top coat Matte O.P.I