🇺🇸 - Hello NPA ! This week I'm back with a second summer nail art and this time let's go to the beach 💦 ! I hope this nail art will take you on a journey and give you ideas to get pretty nails this summer. - My #1 Nail art Summer Edition
by clicking here
🇫🇷 - Hello les nailista ! Cette semaine on se lance dans un second nail art d'été et cette fois direction la plage 💦 ! J'espère que ce nail art vous fera voyager et vous donnera des idées pour avoir de jolis ongles cet été. - Mon premier nail art d'été
en cliquant ici
🇺🇸 - I made a gradient with a make up sponge the sponge to have a pretty random result as do the waves on the sand. So I first tested the basic method of the gradient using the two colors on the sponge beige at the top and blue below. And then I realized that the result was more realistic by applying only the blue on the sponge to make the wave form I wanted. In order to have enough beige space to make my crab, my and my starfish and my little feet !
🇫🇷 - J'ai fait un dégradé à l'éponge pour avoir un résultat assez aléatoire comme le fait les vagues sur la sable. Alors j'ai d'abord testé la méthode basique du dégradé en appliquant les deux couleurs sur l'éponge du beige en haut et du bleu en dessous. Et je me suis rendu compte ensuite que le résultat été plus réaliste en appliquant uniquement du bleu au bout de l'éponge pour pouvoir faire la forme de vague que je voulais. Afin d'avoir assez de beige pour pouvoir faire mon crabe, mon étoile de mer et mes petits petons !
🇺🇸 - TIPS : Don't forget to always start a nail art with a base coat. A thin layer of nail polish then a thicker cause this way the nail polish will dry faster and the colors will be brighter. And of course finish with a top coat but just tap so the nail art won't smear
🇫🇷 - ASTUCES : N'oubliez pas de toujours commencer un nail art avec une base. Une fine couche de vernis et ensuite une plus épaisse car de cette façon le vernis sèchera plus vite et les couleurs seront plus brillantes. Et évidemment finir par le top coat mais juste en tapant pour que le nail art ne bave pas.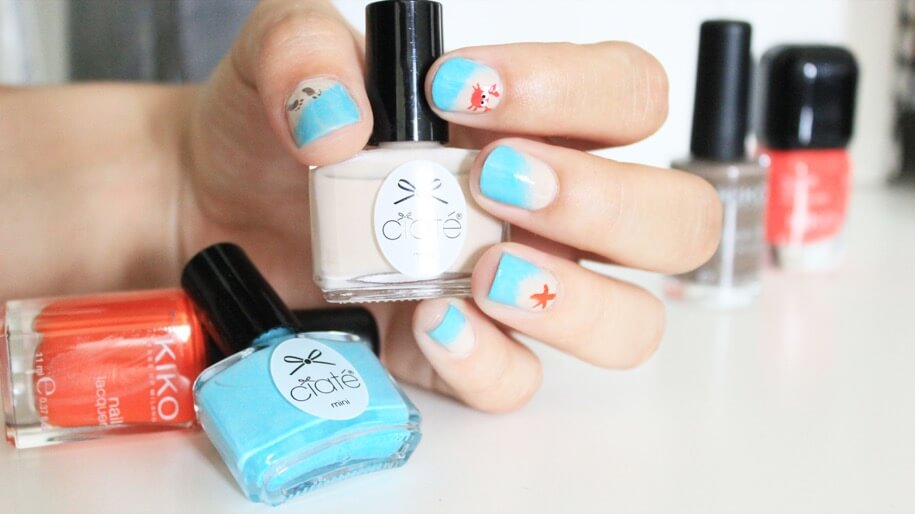 🇺🇸 - I used : / 🇫🇷 - J'ai utilisé :
- Pinceaux :
https://lisablabla.com/shop/produit/lot-de-15-pinceaux-nail-art/
- Pompe à dissolvant :
https://lisablabla.com/shop/produit/pompe-a-dissolvant/
- Dotting Tool :
https://lisablabla.com/shop/produit/lot-de-5-dotting-tool/
- Eponge à maquillage :
https://lisablabla.com/shop/produit/lot-de-3-eponges-maquillage/
- Pell off :
https://lisablabla.com/shop/produit/peel-off-latex-liquide
- Base and Top coat O.P.I
- Ciaté Cookie & Cream
- Ciaté Ahoy Sailor
- Essie Blanc #008
- Kiko quick Dry #815
- Kiko # 357
- Kiko Power Pro #10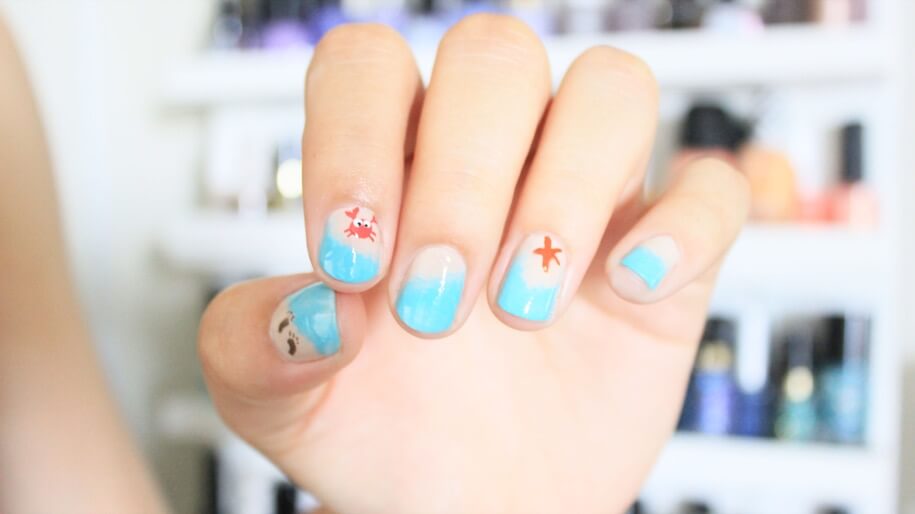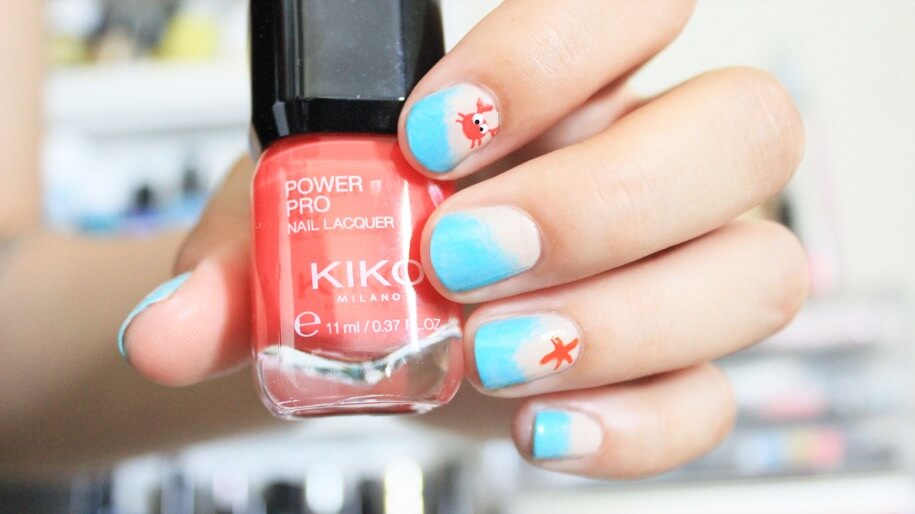 🇺🇸 - I do not recommend you this Cookie & Cream Ciaté that I present in the video because it's very liquid and very not opaque so you need a lot of layers to come to a nice result. Besides do you guys know a great beige nail polish ?
🇫🇷 - Je vous déconseille ce Ciaté Cookie & Cream que je vous présente dans la vidéo car il est très liquide et donc très peu opaque donc il faut pas mal de couches pour arriver à un joli résultat. D'ailleurs vous en connaissez un joli vernis beige vous ?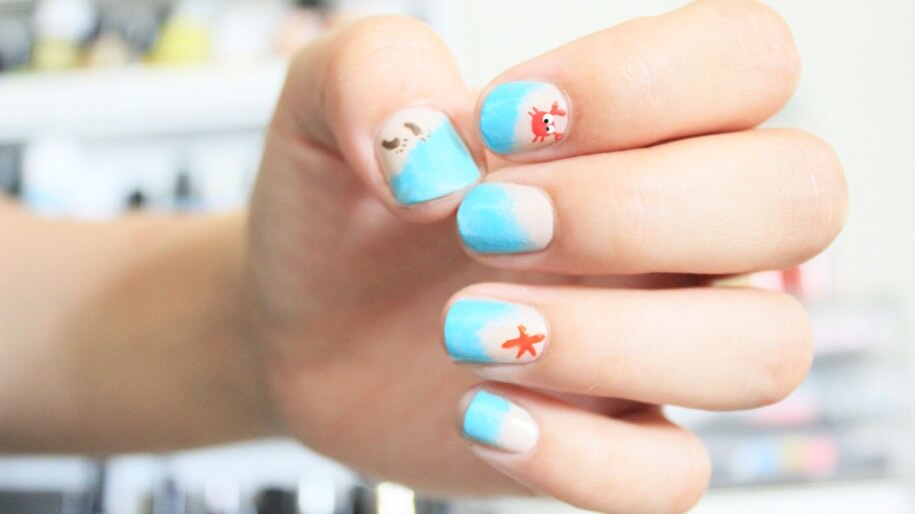 Backstage time :