🇺🇸 - Hello girls! I'm back today for a nail art a bite more difficult than usual. A green gradient and butterfly's wings. You can realize this nail art the colors you want. I've already seen this type of nail art in red or blue. This is totally up to you !
🇫🇷 - Bonjour les filles ! Aujourd'hui on se retrouve pour un nail art un peu plus compliqué. Un dégradé de verts et des ailes de papillons. Vous pouvez réalisé ce nail art avec n'importe quelle couleurs. J'ai déjà vu ce type de nail art en rouge ou en bleu. Alors c'est selon vos envies et vos goûts !
🇺🇸 - I used : / 🇫🇷 - J'ai utilisé :
- O.P.I Base & Top Coat
- Formula X Quantum
- Kiko Power Pro #32
- L'Oréal Color Riche Chantilly Lace
- Wet n Wild #424A Black Crème
🇺🇸 - TIPS : Don't forget to always start a nail art with a base coat. A thin layer of nail polish then a thicker cause this way the nail polish will dry faster and the colors will be brighter. And of course finish with a top coat but just tap so the nail art won't smear
🇫🇷 - ASTUCES : N'oubliez pas de toujours commencer un nail art avec une base. Une fine couche de vernis et ensuite une plus épaisse car de cette façon le vernis sèchera plus vite et les couleurs seront plus brillantes. Et évidemment finir par le top coat mais juste en tapant pour que le nail art ne bave pas.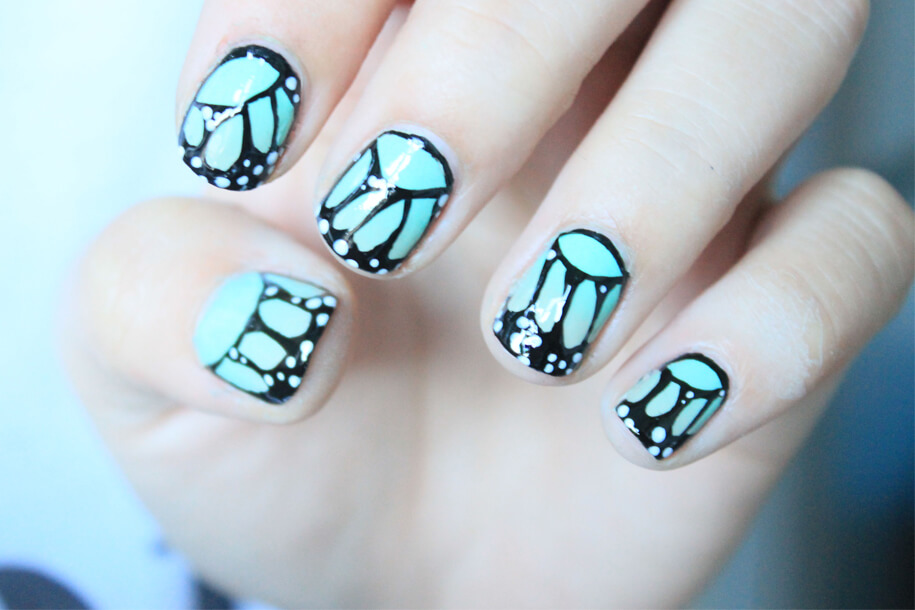 🇺🇸 - Don't forget to share with me your nail art on Instagram
🇫🇷 - N'oubliez pas de partager vos nail art avec moi sur Instagram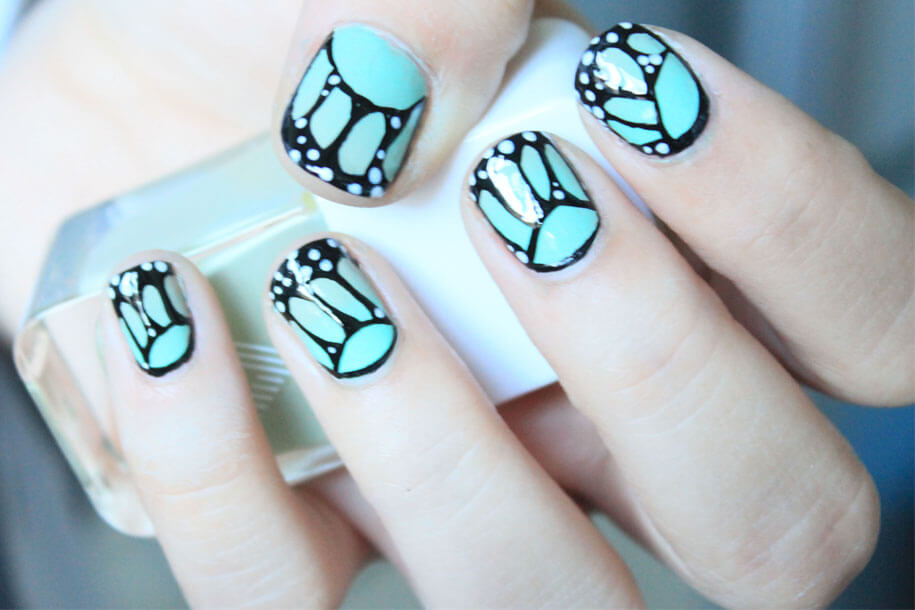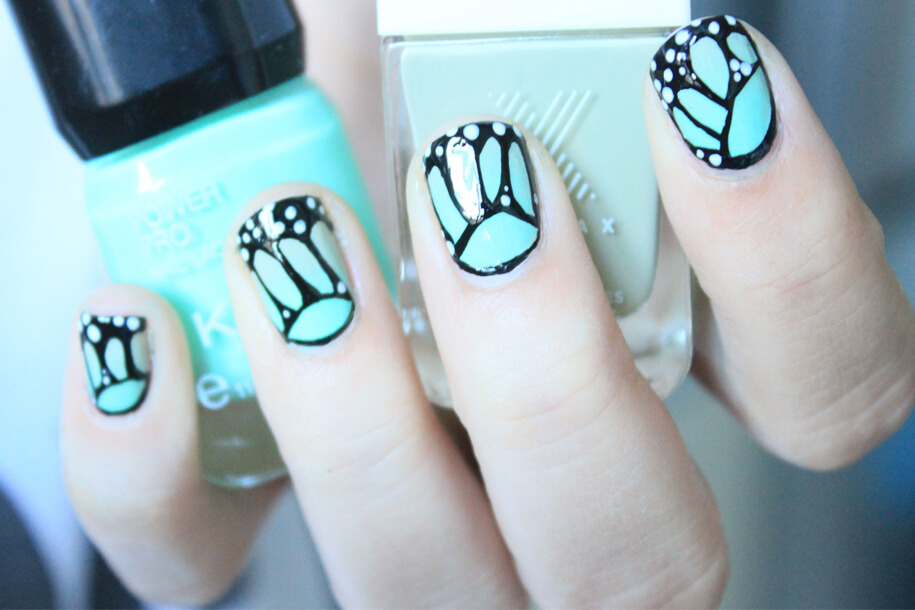 🇺🇸 - Enjoy ! And see you soon for a new blog.
🇫🇷 - Amusez vous ! Et à bientôt pour un nouveau blog.
Musique : John Mayer - Free Fallin' - Matoma & Nelsaan Tropical Mojito Remix