🇺🇸 - How to make nail art videos without a Minion nail art !! This one changes from those that you can find on internet. Here are 5 special nail art Despicable Me .
🇫🇷 - Comment faire des vidéos de nail art sans faire un nail art des minions !! Celui si change un peu de ceux que l'on peut voir sur internet. Voici 5 nail art spécial Moi Moche et Méchant.
🇺🇸 - I used : / 🇫🇷 - J'ai utilisé :
- O.P.I Base & Top Coat
- Sinful Colors Let's meet #928
- Kiko #275
- Kiko #203
- Yves Rocher Or Métalisé #92
- Kiko #377
- Kiko #324
- Kiko #357
- Kiko #334
- Kiko Quick Dry #827
- Kiko #344
🇺🇸 - TIPS : Don't forget to always start a nail art with a base coat. A thin layer of nail polish then a thicker cause this way the nail polish will dry faster and the colors will be brighter. And of course finish with a top coat but just tap so the nail art won't smear
🇫🇷 - ASTUCES : N'oubliez pas de toujours commencer un nail art avec une base. Une fine couche de vernis et ensuite une plus épaisse car de cette façon le vernis sèchera plus vite et les couleurs seront plus brillantes. Et évidemment finir par le top coat mais juste en tapant pour que le nail art ne bave pas.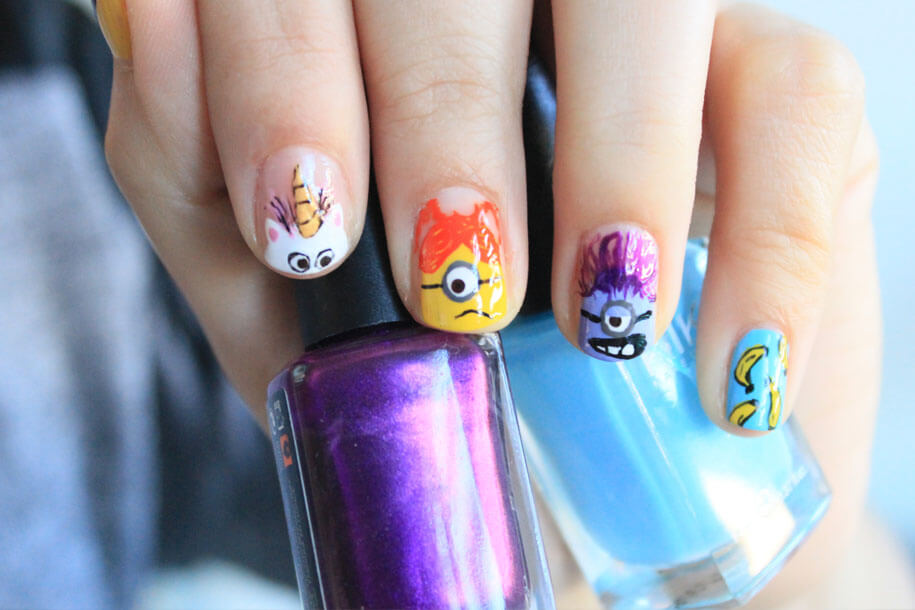 🇺🇸 - Tell me in a comment who is your favorite characters in this movie ?
🇫🇷 - Dites moi dans les commentaires qui est votre personnage préféré dans ce film ?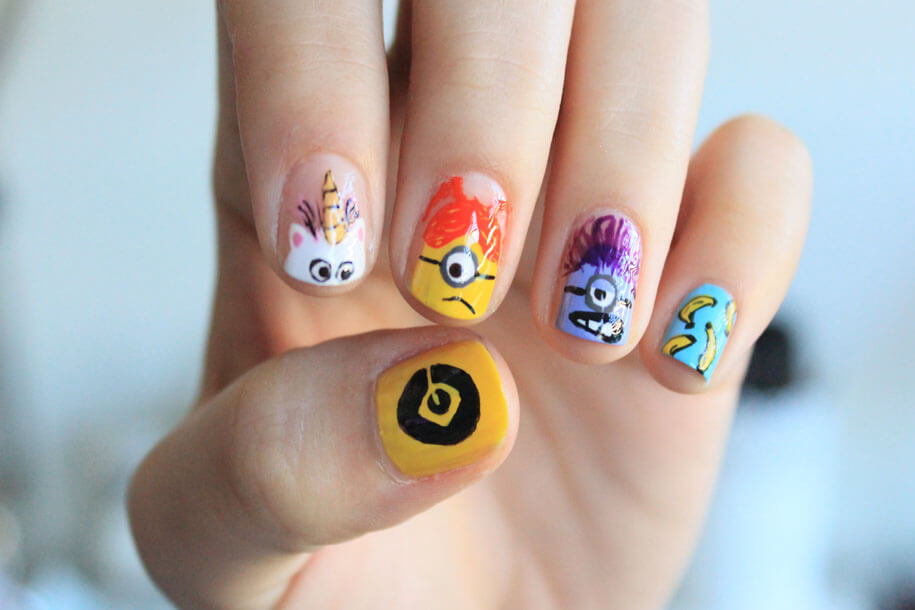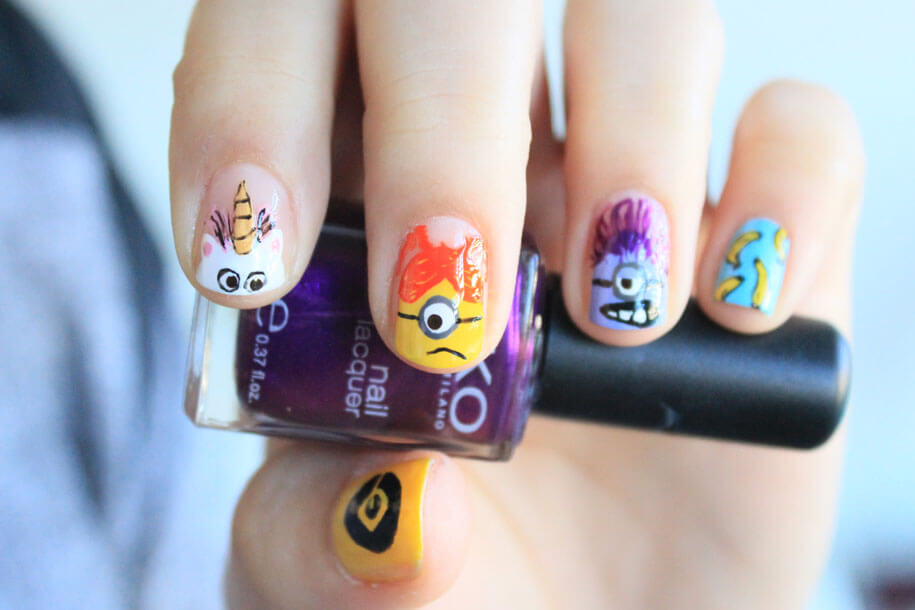 🇺🇸 - Enjoy ! And see you soon for a new blog.
🇫🇷 - Amusez vous ! Et à bientôt pour un nouveau blog.
Musique : Kevin MacLeod - Life of Riley