🇺🇸 - Hey girls, and Happy Easter ! I hope you spend a pretty weekend full of sweetness and of course chocolate. For this special weekend : pastel and a couple of rabbits to wish you a tender weekend.
🇫🇷 - Salut les filles, et Joyeuses Pâques ! J'espère que vous passez un joli weekend plein de douceur et bien sûr de chocolat. Pour ce weekend un nail art assez spécial, plein de pastel et un petit couple de lapins pour vous souhaiter un tendre weekend.
🇺🇸 - I hope you'll like this nail art, I leave you with the video just above for a sweet nail art.
🇫🇷 - J'espère que ce nail art vous plaira, je vous laisse avec la vidéo juste au dessus pour un nail art tout doux.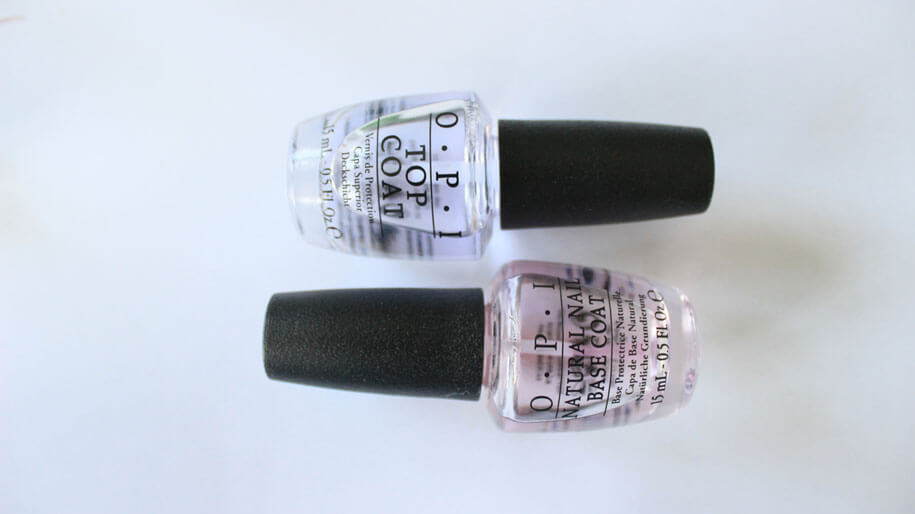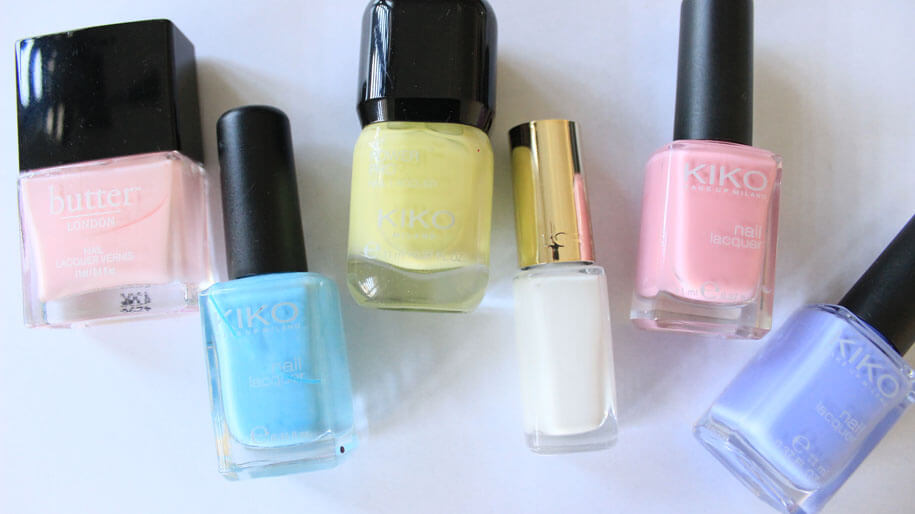 🇺🇸 - I used : / 🇫🇷 - J'ai utilisé :
- Base and Top Caot O.P.I
- L'Oréal Color Riche Chantilly Lace
- Butter London Teddy Girl
- Kiko #340
- Kiko Power Pro #32
- Kiko #377
- Kiko #338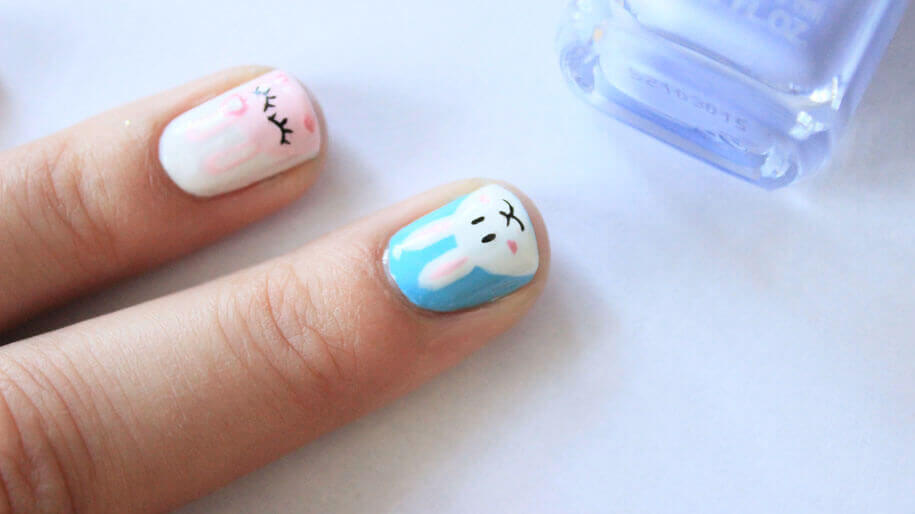 🇺🇸 - TIPS : Don't forget to always start a nail art with a base coat. A thin layer of nail polish then a thicker cause this way the nail polish will dry faster and the colors will be brighter. And of course finish with a top coat but just tap so the nail art won't smear
🇫🇷 - ASTUCES : N'oubliez pas de toujours commencer un nail art avec une base. Une fine couche de vernis et ensuite une plus épaisse car de cette façon le vernis sèchera plus vite et les couleurs seront plus brillantes. Et évidemment finir par le top coat mais juste en tapant pour que le nail art ne bave pas.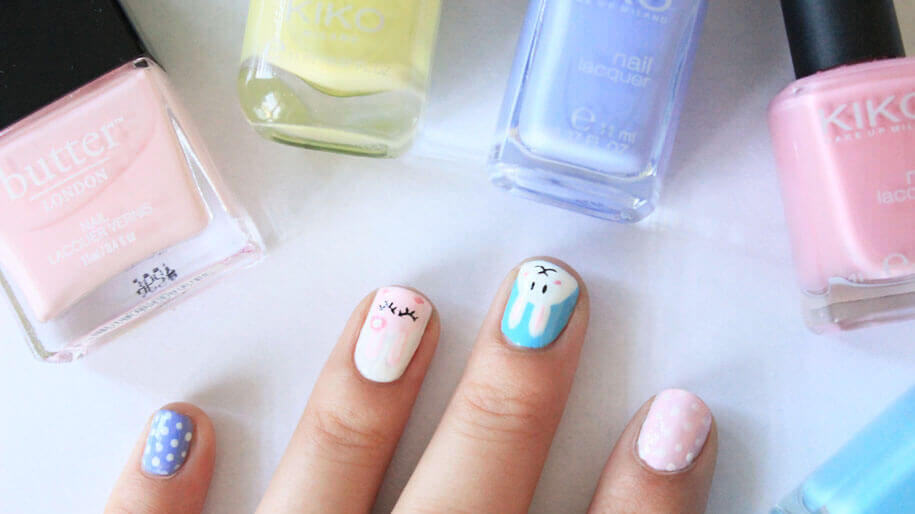 🇺🇸 - I chose to make white dots on most of my nails to remind the papers of Easter chocolates, but make vertical stripes with striping tape is also very nice and always in the same spirit. Use pretty pastel colors to bring out the spirit of Easter. And for rabbits make room for your imagination because you can very well make small round eyes, with or without cheeks, blue pink or white ... Enjoy!
🇫🇷 - J'ai choisi de faire des pois blancs sur la plupart des ongles pour rappeler les papiers qui emballent les chocolats de Pâques, mais vous pouvez aussi réaliser des bandes verticales avec du striping tape c'est aussi très joli et toujours dans le même esprit. Utilisez de jolies couleurs pastel pour faire ressortir l'esprit de Pâques. Et pour les lapins faites place à votre imagination, car vous pouvez très bien faire de petits yeux ronds, avec ou sans joues, blanc bleu ou rose... Faites vous plaisir !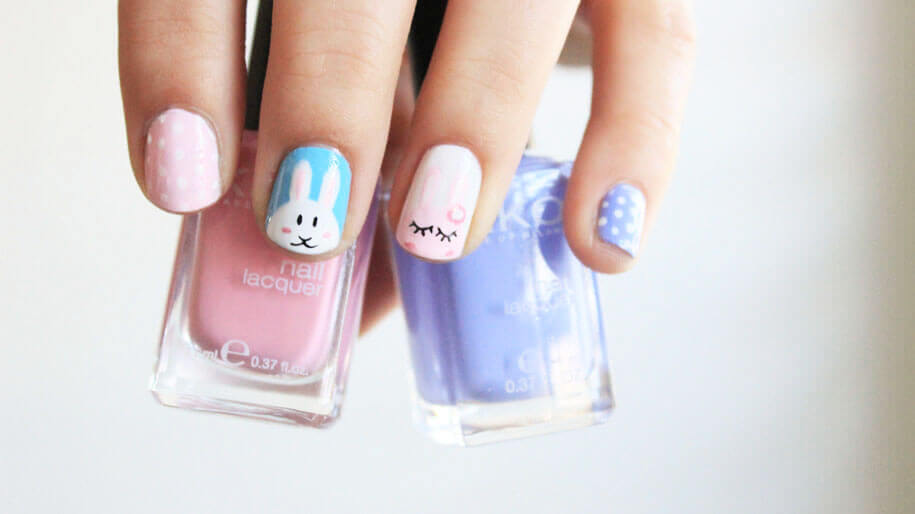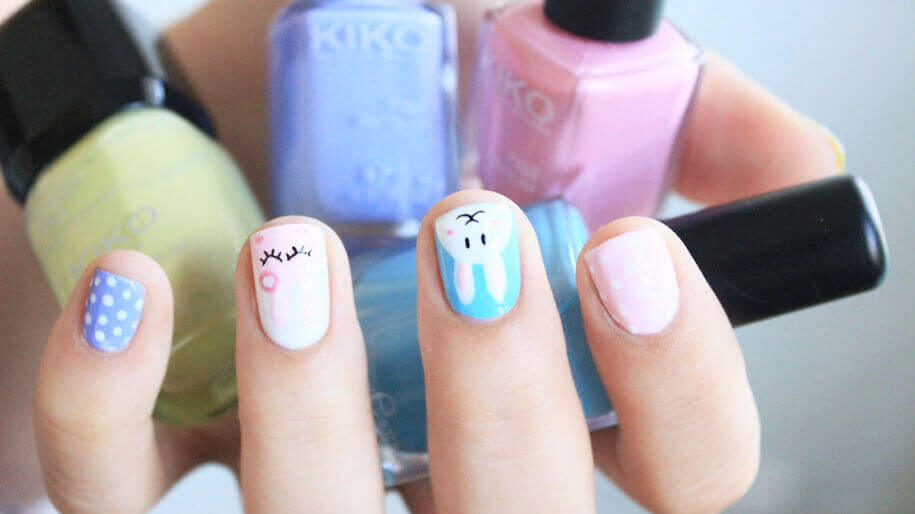 🇺🇸 - I really hope you enjoyed this article. And if you want a special nail art just send me a comment :) Enjoy ! And see you soon for a new blog.
🇫🇷 - J'espère que vous avez aimez cet article. Et n'hésitez pas si vous avez des envies de nail art envoyez moi un commentaire. :) Amusez vous ! Et à bientôt pour un nouveau blog.
Musique : Happy Strummin par Audionautix est distribué sous la licence Creative Commons Attribution (https://creativecommons.org/licenses/by/4.0/) - __url_artiste__