🇺🇸 - Hello everyone ! How are you going? This week no delay I'm fit as a fiddle for a nail art every week! And this week I made my second   nail art of the Halloween series. Bloodier and more frightening than the first one, I give you the link just below if you wanna see it :
-
https://www.youtube.com/watch?v=PUYKc6cbc0Y
Some of you asked me to realize easy nail art so this one is for you girls because you just need a straw, a white nail polish and a really red one and once the 'blowing' technique is in the bag it is very quick to do it and you can do both hands in very quick time. I talk about the blood drops   because you can pretty much stop the nail art there and not make the yellow bands and the bloody hand if you do not feel comfortable.
🇫🇷 - Bonjour à toutes ! Vous allez bien ? Cette semaine pas de retard je suis de retour en pleine forme pour des nail art chaque semaine ! Et cette semaine je vous présente mon deuxième nail art de la série d'Halloween. Plus sanglant et plus flippant que le premier, je vous remets le lien juste en dessous si vous ne l'avez as vu :
-
https://www.youtube.com/watch?v=PUYKc6cbc0Y
Vous êtes plusieurs à me demander de faire des nail art faciles alors celui ci est fait pour vous les filles car vous avez besoin que d'une paille, d'un vernis blanc et d'un vernis bien rouge et une fois la tactique du "soufflage" en poche il est très rapide à réaliser et pour le coup vous pouvez faire les deux mains en très peu de temps. Je parle évidemment des gouttes de sang car vous pouvez très bien vous arrêter là et ne pas faire les bandes jaunes et la main sanglante si vous ne vous vous sentez pas à l'aise.
🇺🇸 - I really hope you'll enjoy this Halloween nail art and I'll be back soon for a last nail art before Halloween !
🇫🇷 - J'espère vraiment que ce nail art d'Halloween vous plaira et on se retrouve très vite pour un dernier nail art avant Halloween !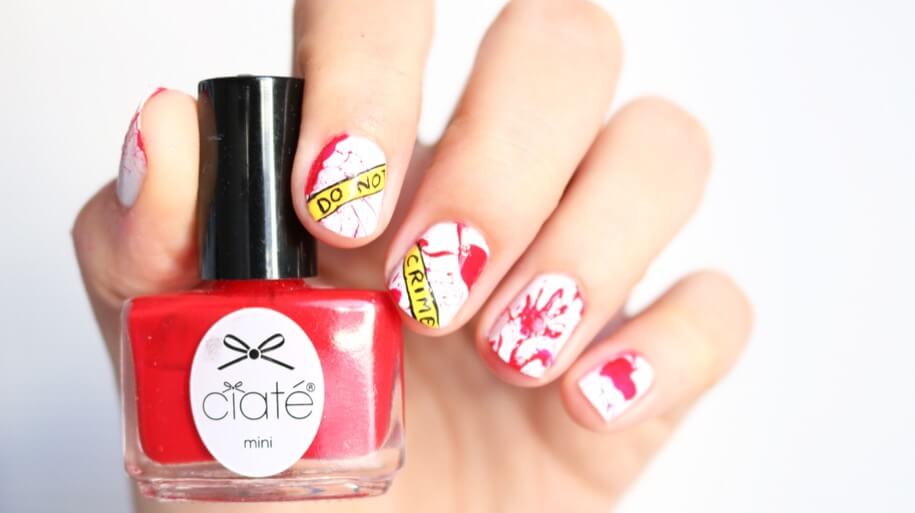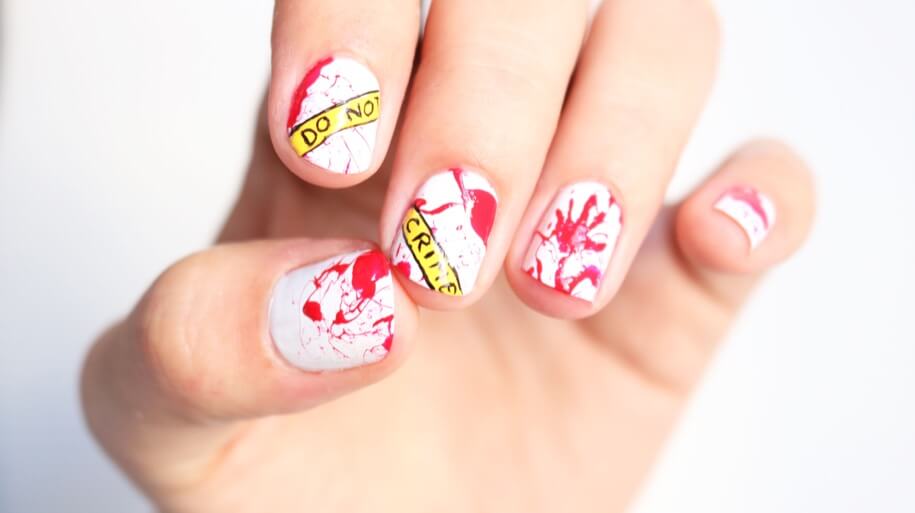 🇺🇸 - I used : / 🇫🇷 - J'ai utilisé :
- Pinceaux :
https://lisablabla.com/shop/produit/lot-de-15-pinceaux-nail-art/
- Pompe à dissolvant :
https://lisablabla.com/shop/produit/pompe-a-dissolvant/
- Latex liquide :
https://lisablabla.com/shop/produit/peel-off-latex-liquide/
- Base and Top coat O.P.I
- L'oréal Blanc de Lune #112 vernis à l'huile
- Ciaté Hutch
- Sinfulcolors Let's meet #928
- Peinture acrylique noire
- Une paille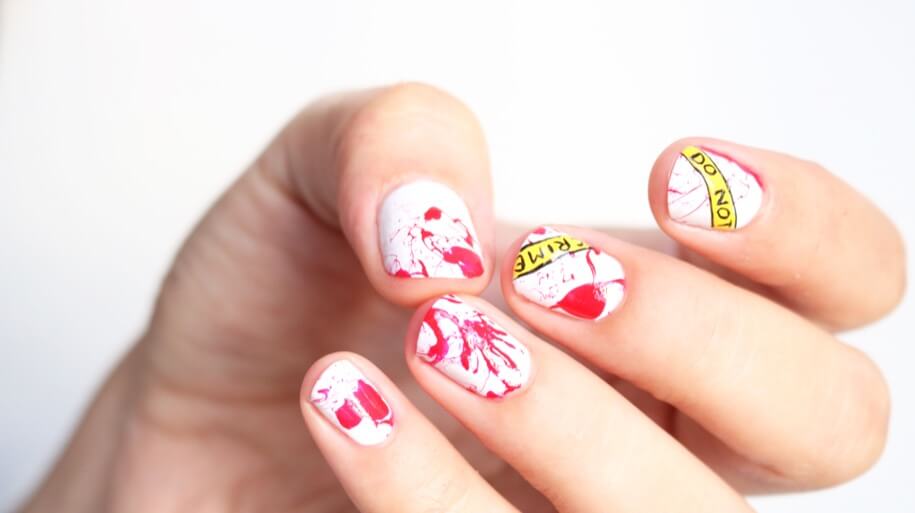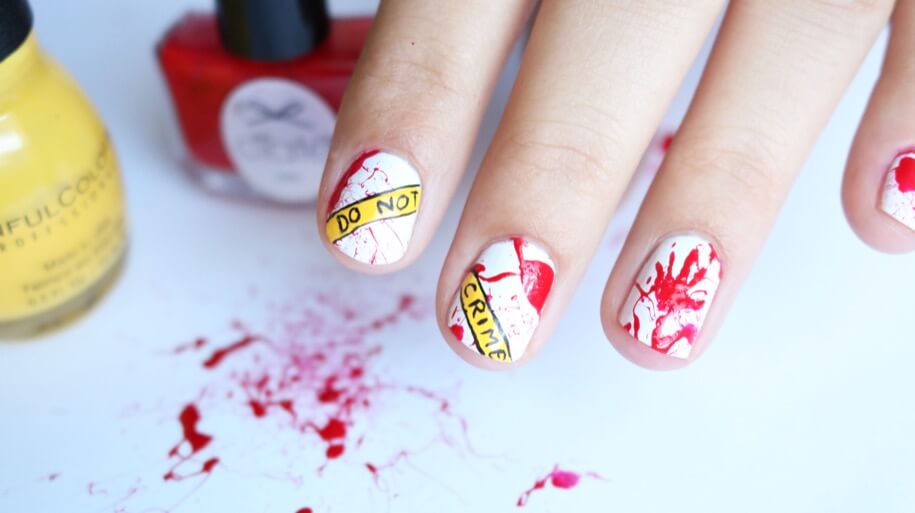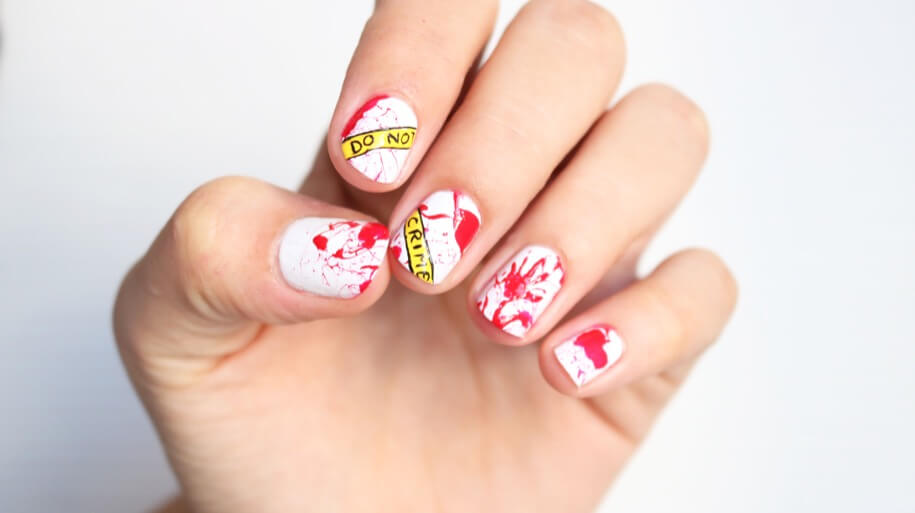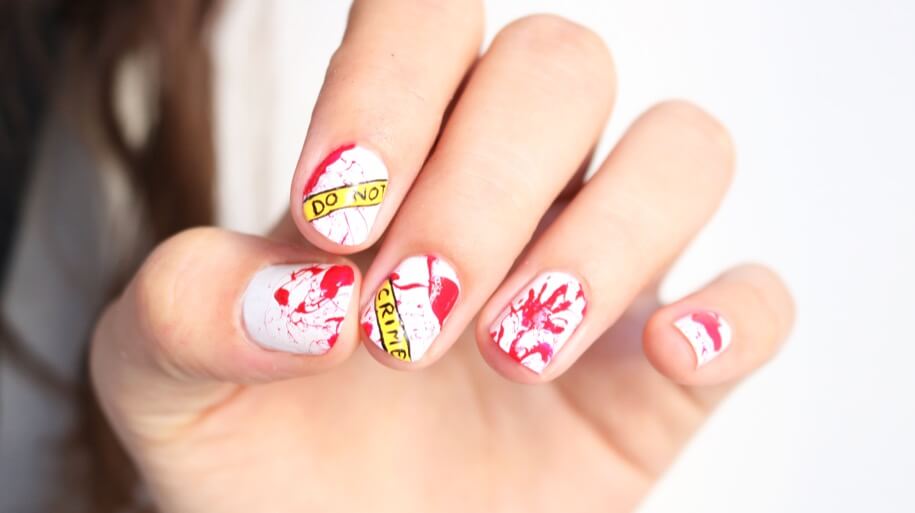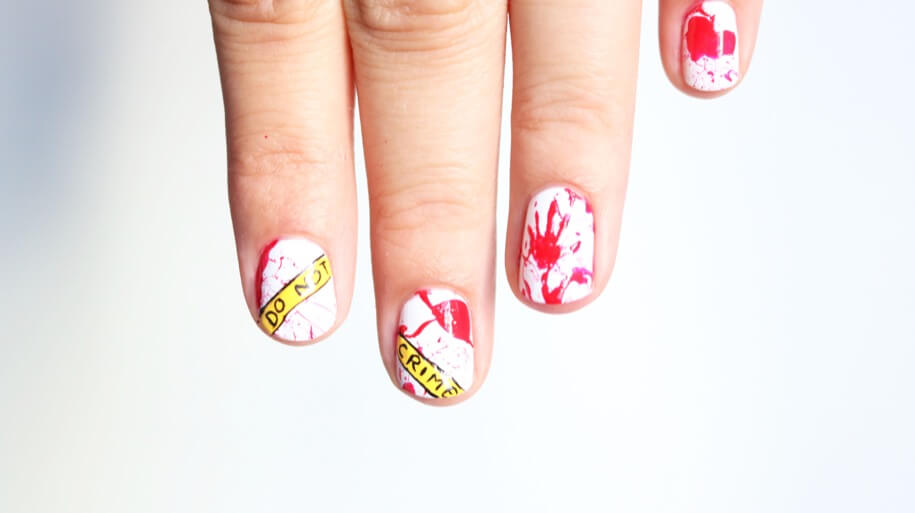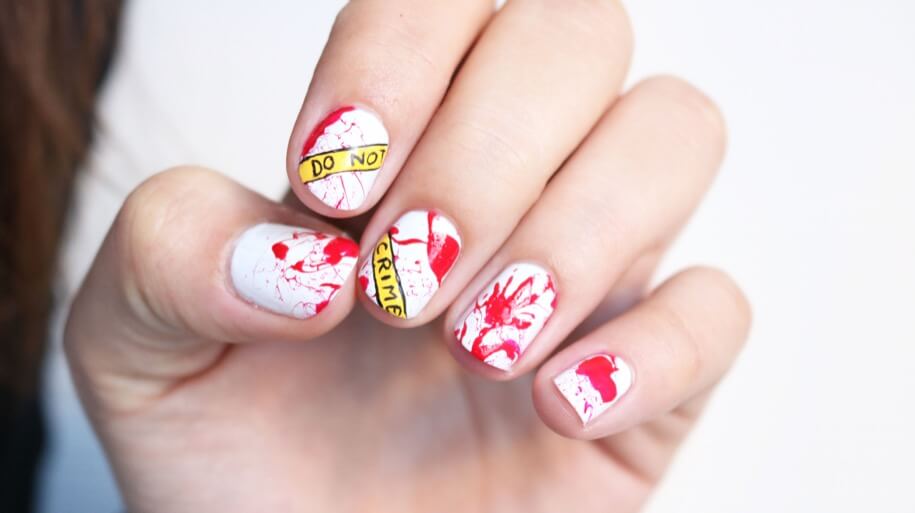 Backstage time :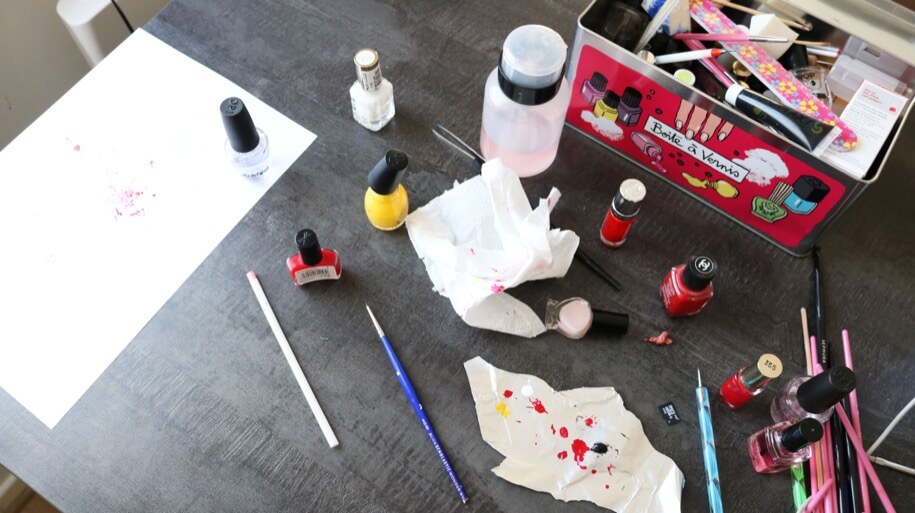 Musique : Halloween Background Music - Royalty Free Music