🇺🇸 - Hi everyone :) See you this weekend with a nail completely navy art. A pretty sophisticated nail art at the first look but quite easy to achieve thanks to striping tape. My new friend, yes now I am in my period 'test with striping tape'. It allows you to make very regular and clear lines. You can also make this nail art with a brush if you are very thorough. Which is not my case because I shake when I do nail art.
🇫🇷 - Salut à toutes :) On se retrouve ce weekend avec un nail art complètement marin. Un nail art assez sophistiqué quand on le voit comme ça, mais assez facile à réaliser grâce au striping tape. Mon nouvel ami, oui oui en ce moment je suis dans ma période "test avec le striping tape". Il permet de faire des lignes très régulières et nettes. Vous pouvez également réaliser ce nail art avec un pinceau si vous être très précises. Ce qui n'est pas trop mon cas, car je tremble pas mal quand je fais un nail art.
🇺🇸 - I hope you'll like this nail art, I leave you with the video just above for a nautical nail art with a touch of love.
🇫🇷 - J'espère que ce nail art vous plaira, je vous laisse avec la vidéo juste au dessus pour un nail art nautique avec une touche d'amour.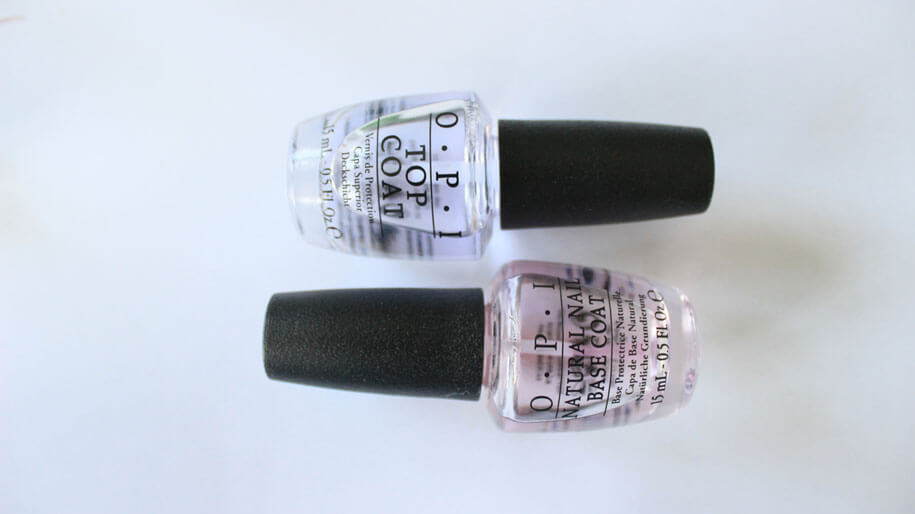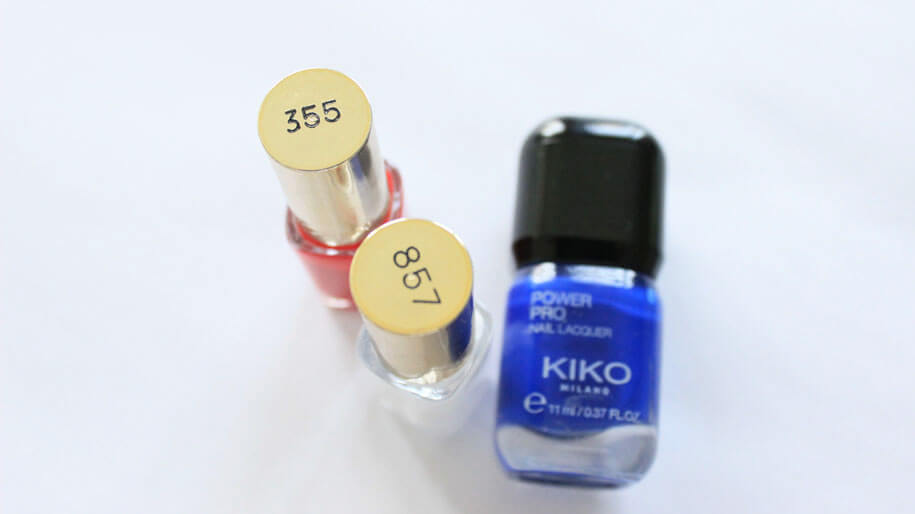 🇺🇸 - I used : / 🇫🇷 - J'ai utilisé :
- Base and Top Caot O.P.I
- L'Oréal Color Riche Chantilly Lace
- Kiko Power Pro #39
- L'Oréal Color Riche Carmin Lip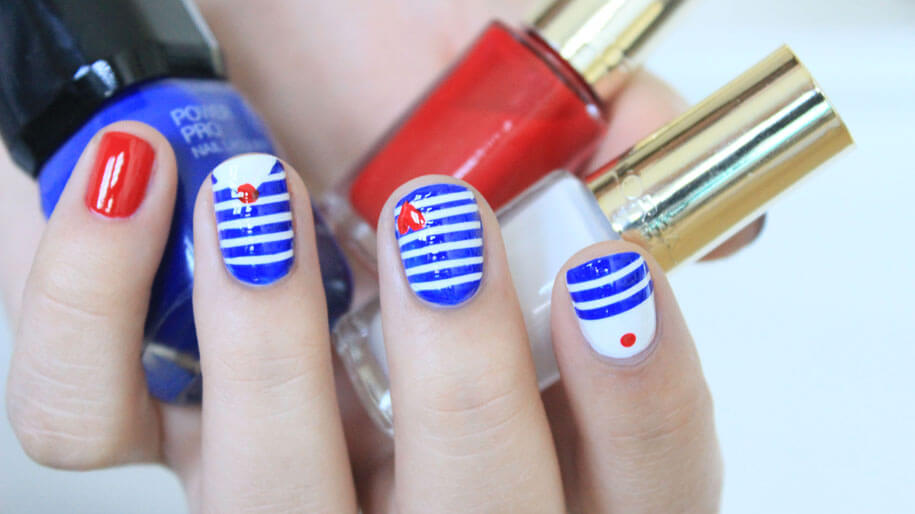 🇺🇸 - TIPS : Don't forget to always start a nail art with a base coat. A thin layer of nail polish then a thicker cause this way the nail polish will dry faster and the colors will be brighter. And of course finish with a top coat but just tap so the nail art won't smear
Wait until the white base of your nail art is completely dry to position your striping tape. And once posed stick well to the nail polish don't penetrate below.
🇫🇷 - ASTUCES : N'oubliez pas de toujours commencer un nail art avec une base. Une fine couche de vernis et ensuite une plus épaisse car de cette façon le vernis sèchera plus vite et les couleurs seront plus brillantes. Et évidemment finir par le top coat mais juste en tapant pour que le nail art ne bave pas.
Attendez que la base de votre vernis soit bien sèche pour pouvoir poser votre striping tape. Et une fois posé coller le bien pour que le vernis ne s'incruste pas en dessous.
🇺🇸 - Use a dark blue to bring out the "navy" effect of nail art, but you can position the striping tape the way you want, That's why by the way I show you 4 ways to do it in the video, but you can totally realize the nail art with the same design on all your nails. Remember the red touch to make more "NAVY"
🇫🇷 - Utilisez un bleu foncé pour bien faire ressortir l'effet "marin" du nail art, mais vous pouvez positionner le striping tape de la façon dont vous souhaitez, c'est d'ailleurs pour ça que dans la vidéo je vous montre 4 façons de faire, mais vous pouvez faire ce nail art avec le même motif sur tous les ongles. N'oubliez pas la petite touche de rouge pour faire plus "NAVY"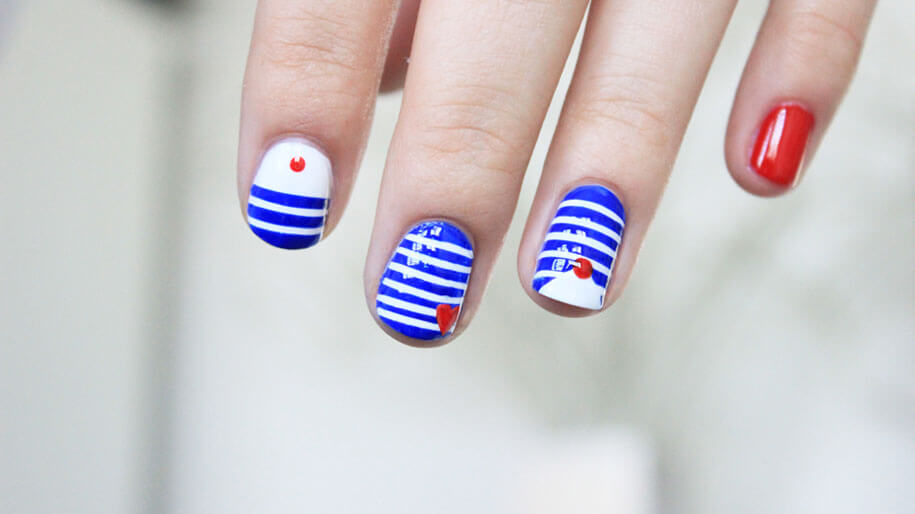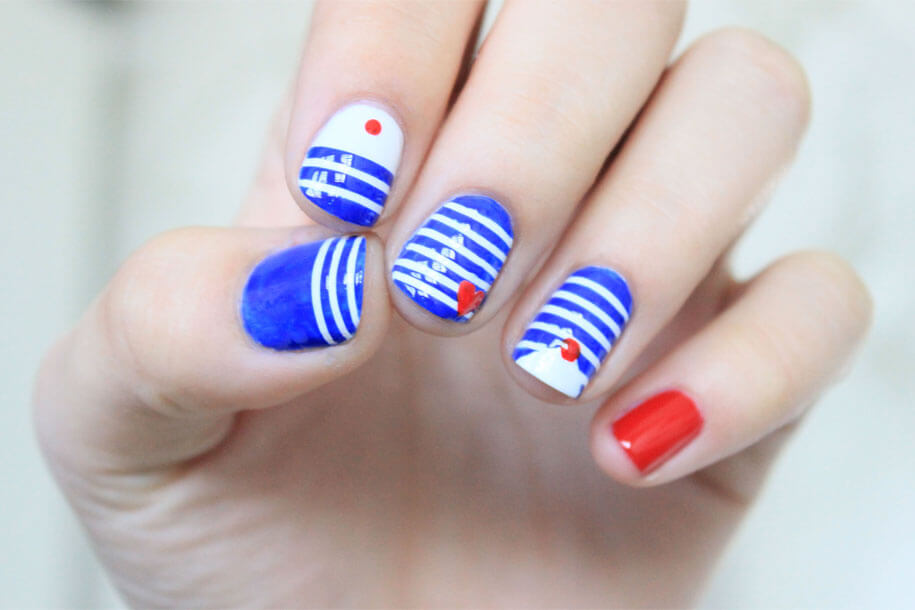 Backstage time :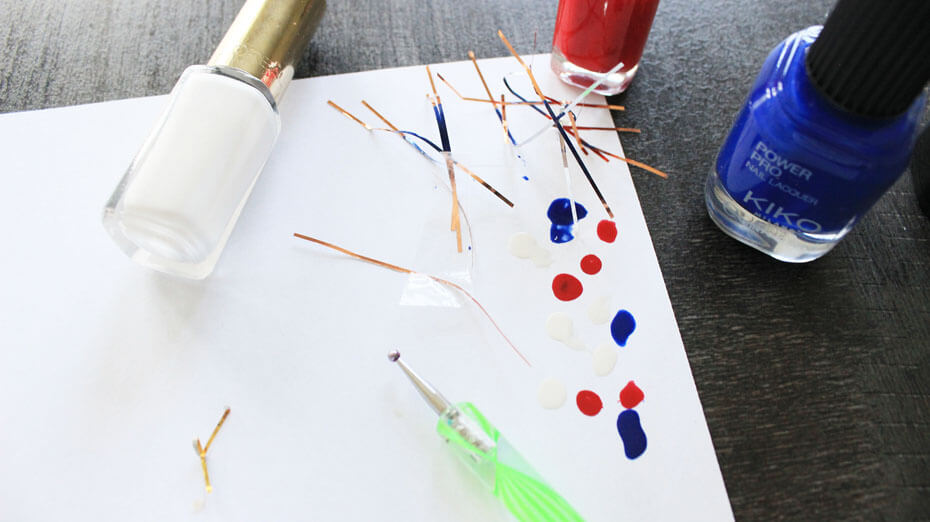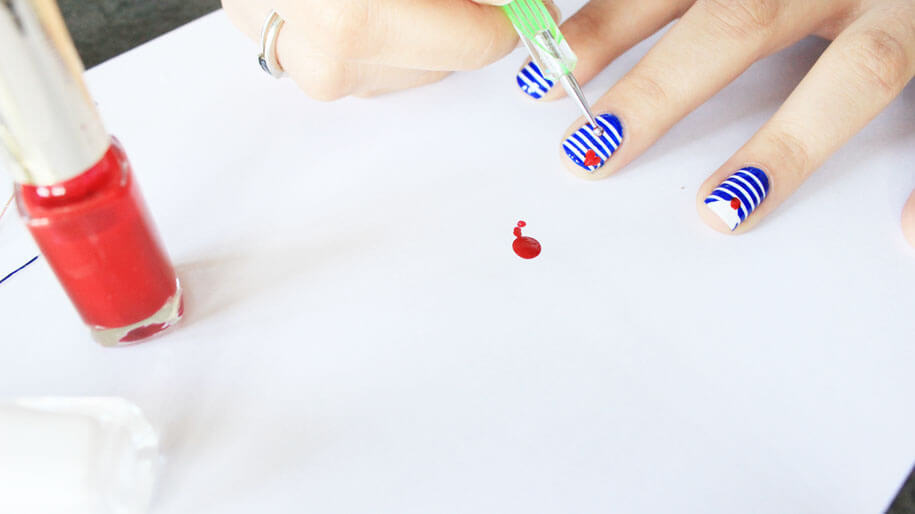 🇺🇸 - I really hope you enjoyed this article. And if you want a special nail art just send me a comment :) Enjoy ! And see you soon for a new blog.
🇫🇷 - J'espère que vous avez aimez cet article. Et n'hésitez pas si vous avez des envies de nail art envoyez moi un commentaire. :) Amusez vous ! Et à bientôt pour un nouveau blog.
Musique : Audionautix - Jenny's Theme