🇺🇸 - Hello NPA ! This week a new spring nail art to celebrate the beautiful sunny days. And as I've recently fallen in love for two pretty KIKO of the Frozen   Smoothie collection I could not use them. In this nail art I used tape and striping tape for a sophisticated effect while small flowers for beginners. And what rhymes well with the word spring? Pastel of course! So get out your pastel nail polish and give your nails a cute effect !
🇫🇷 - Salut les nailista ! Cette semaine un nouveau nail art de printemps pour fêter les jolies journées ensoleillées. Et comme j'ai récemment craqué pour deux jolis KIKO de la collection Frozen Smoothie je n'ai pas pu m'empêcher de les utiliser. Dans ce nail art j'ai utilisé du scotch et du striping tape pour un effet sophistiqué tout en faisant de petites fleurs pour débutantes. Et qu'est ce qui rime le mieux avec printemps ? Pastel évidemment ! Alors sortez vos vernis pastel et donnez à vos ongles un effet tout mignon !
🇺🇸 - So here is the video just above with 5 different ways to make a spring nail art. I finished the nail art with a matte top coat which gives a different effect to your manicure but you may finish with a glossy top coat if you want it to shine.    
🇫🇷 - Je vous présente donc dans la vidéo juste au dessus 5 différentes façons de réaliser un nail art printanier. J'ai terminé le nail art avec un top coat matte ce qui donne un tout autre effet à la manucure mais vous pouvez très bien le terminer avec un top coat glossy si vous voulez qu'il brille.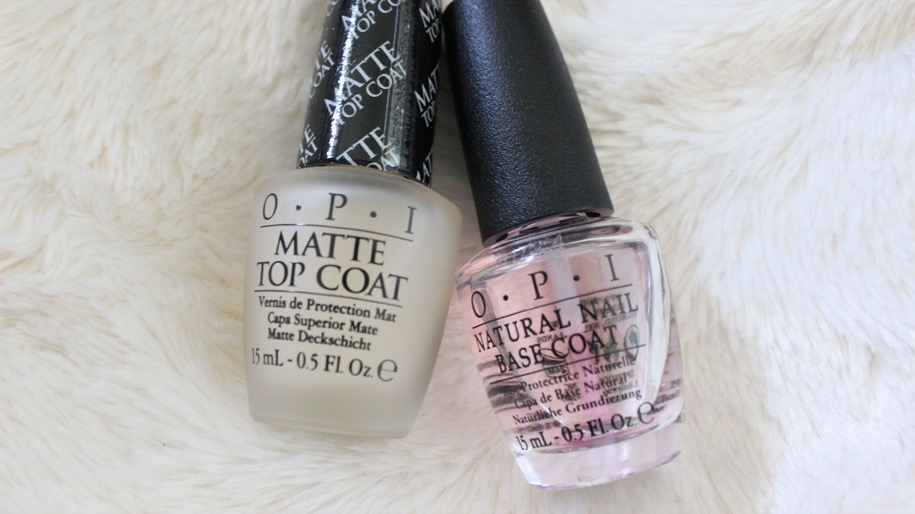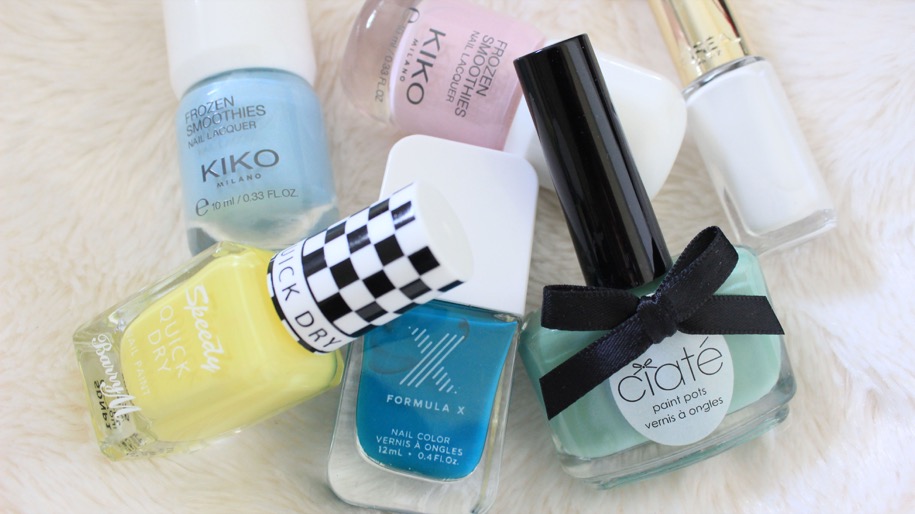 🇺🇸 - I used : / 🇫🇷 - J'ai utilisé :
- Base and Top coat O.P.I
- Kiko Frozen Smoothie #11
- Kiko Frozen Smoothie #13
- Barry M On Your Marks #525
- L'Oréal Color Riche Chantilly Lace #857
- Ciaté Apples And Custard #056
- Formula X Enigma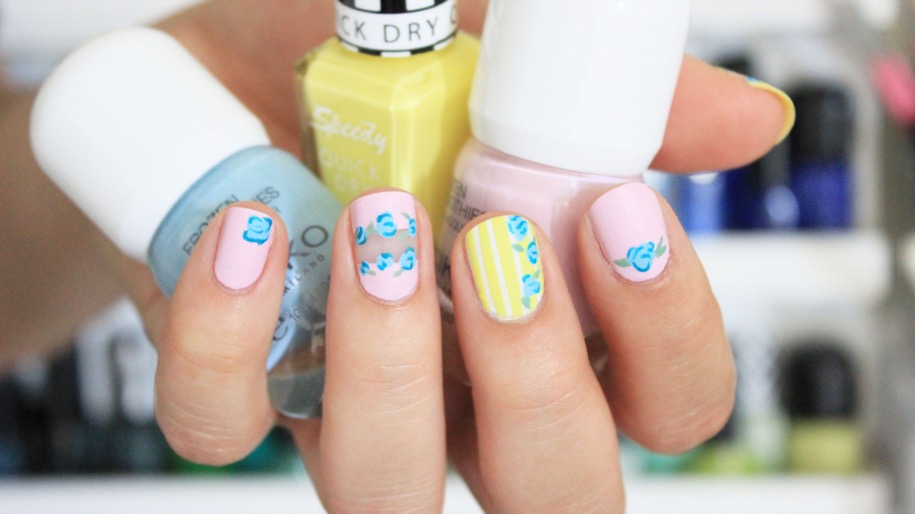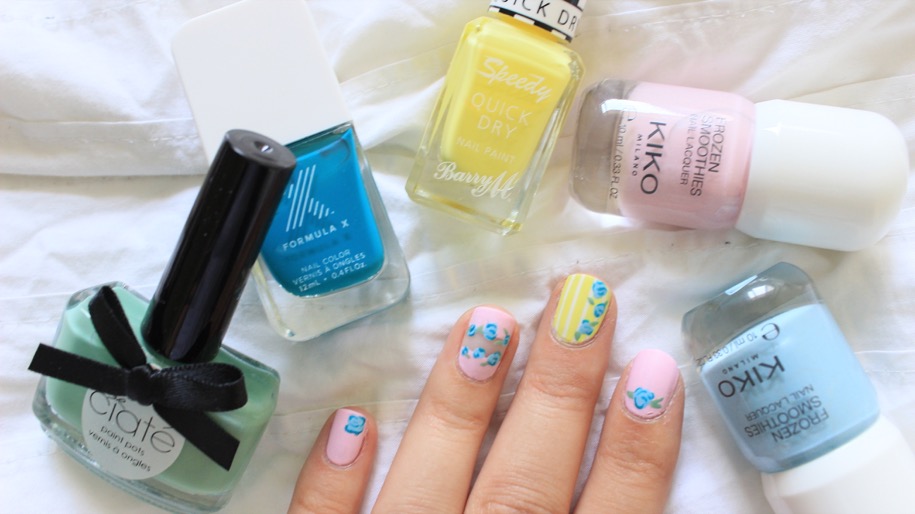 🇺🇸 - TIPS : Don't forget to always start a nail art with a base coat. A thin layer of nail polish then a thicker cause this way the nail polish will dry faster and the colors will be brighter. And of course finish with a top coat but just tap so the nail art won't smear
🇫🇷 - ASTUCES : N'oubliez pas de toujours commencer un nail art avec une base. Une fine couche de vernis et ensuite une plus épaisse car de cette façon le vernis sèchera plus vite et les couleurs seront plus brillantes. Et évidemment finir par le top coat mais juste en tapant pour que le nail art ne bave pas.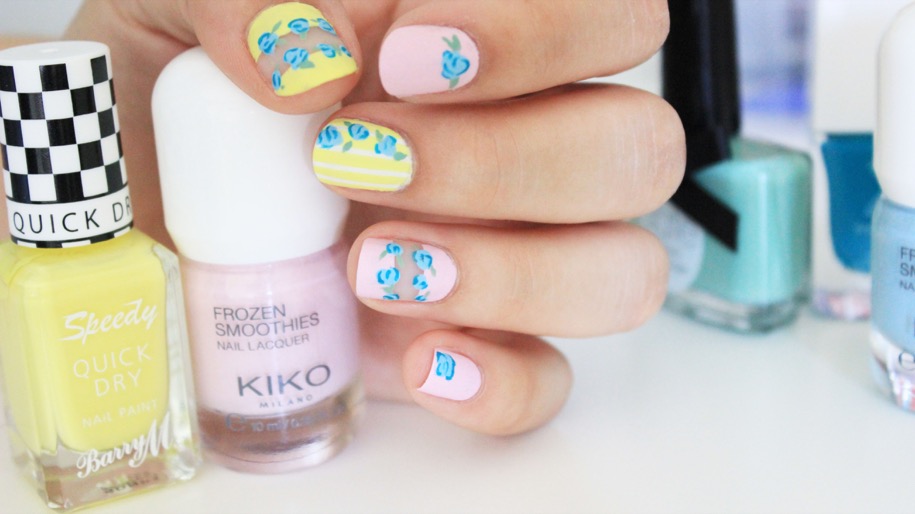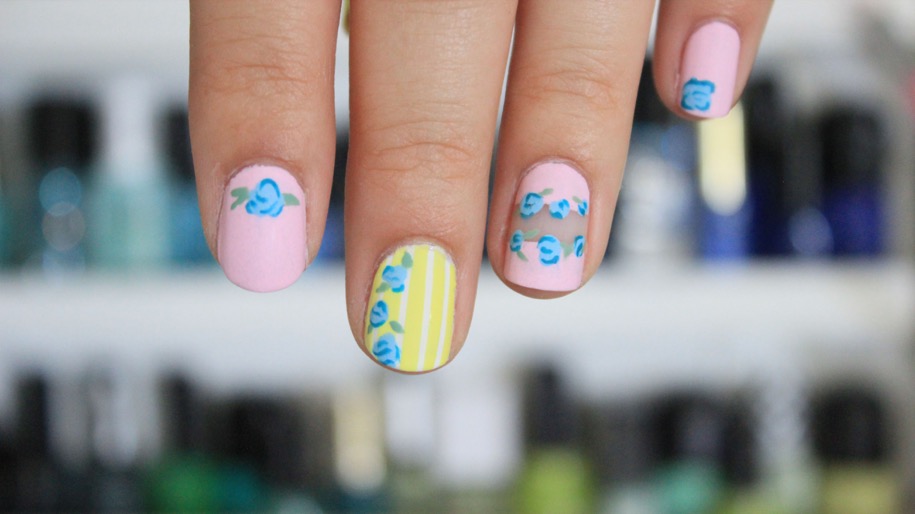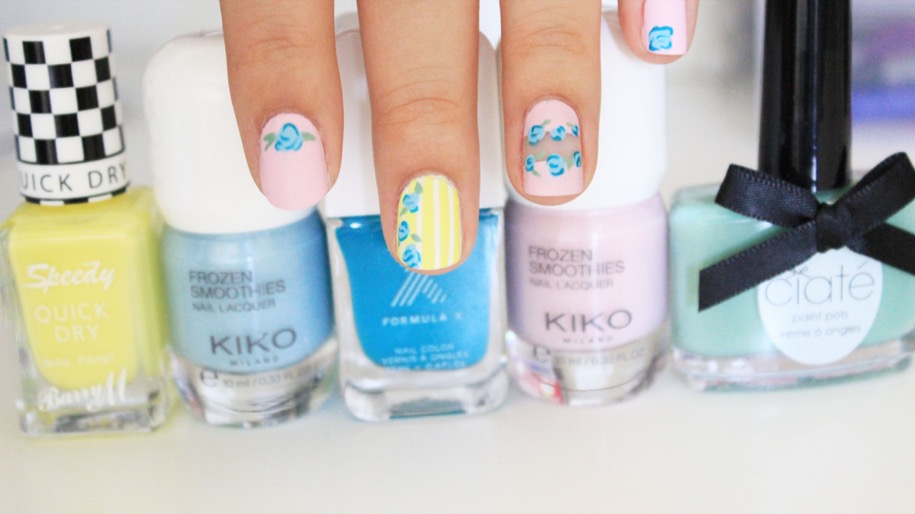 Backstage time :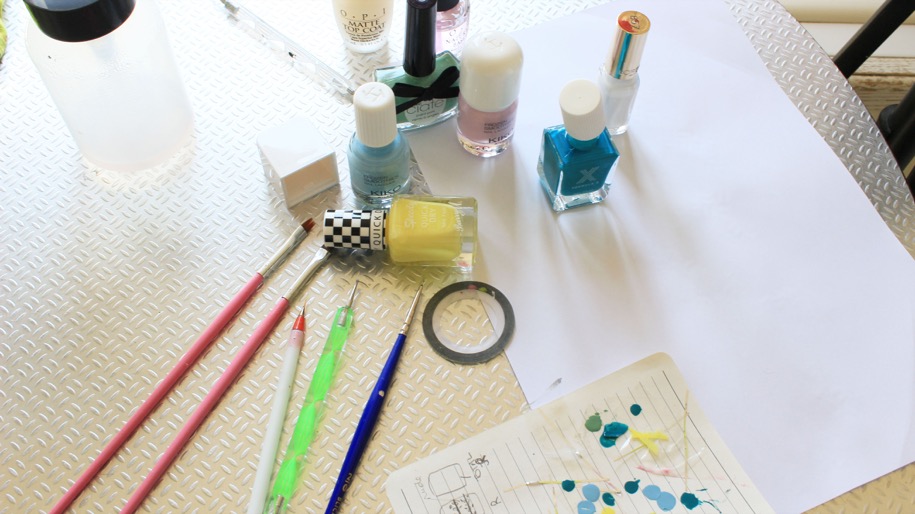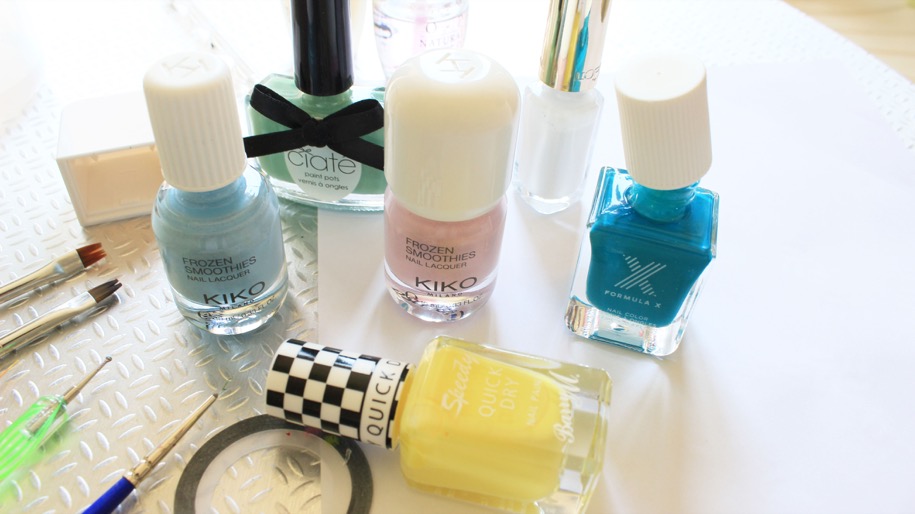 Musique : Topher Mohr and Alex Elena -Where I am From