🇺🇸 - Hello everyone ! I hope you're fine and if yyou are not in a good mood this is a reason to stay because today is a Disney nail art !! The perfect Disney world makes us dream with their princesses, love stories and cute animals. And this nail is dedicated to the animals if I can say animaux because most of them are completely unreal and I chose to make them like a Tsum Tsum. In summary all round and cute.
🇫🇷 - Bonjour à toutes ! J'espère que vous allez bien et si vous n'avez pas trop le moral raison de plus pour rester car aujourd'hui c'est avec un nail art Disney que l'on se retrouve. Le parfait monde de Disney qui nous fait rêver avec ses princesses, ses histoires d'amour et ses animaux tout mignons. Et dans ce nail art je me suis consacrée aux animaux si je puis dire car la plus par sont complètement irréels et j'ai choisi de les faire façon Tsum Tsum. En résumé tout rond et tout mignon.
🇺🇸 - What is good with Disney is that sometimes you just need one thing to recognize them easily which allows you to make simplified nail art so they are easier to realize.   I confess that I'm completely a fan of Disney (the characters, stories, songs ...) and so I love drawing them on my nails. So if you enjoy this nail art feel free to tell me if you want new   versions of Disney nail art, not necessarily Tsum Tsum. If I should choose, which is extremely difficult I think Lion King, Rapunzel and Hercules are my favorite Disney-Pixar, what about you?    
🇫🇷 - Ce qui est bien avec les Disney c'est qu'il faut parfois une seule chose pour les reconnaitre très facilement ce qui permet de faire des nail art simplifiés au niveau des traits et donc beaucoup plus faciles à réaliser. Je vous avoue que je suis complètement fan des Disney (les personnages, les histoires, les chansons...) et donc j'adore les réaliser sur mes ongles. Alors si celui ci vous plait n'hésitez pas à me dire si vous souhaitez de nouvelles versions de nail art disney, pas forcément Tsum Tsum pour changer un peu. Si je devrais choisir, ce qui est d'ailleurs extrêmement difficile je pense que Le Roi Lion, Raiponce et Hercule sont mes Disney-Pixar favoris, et vous?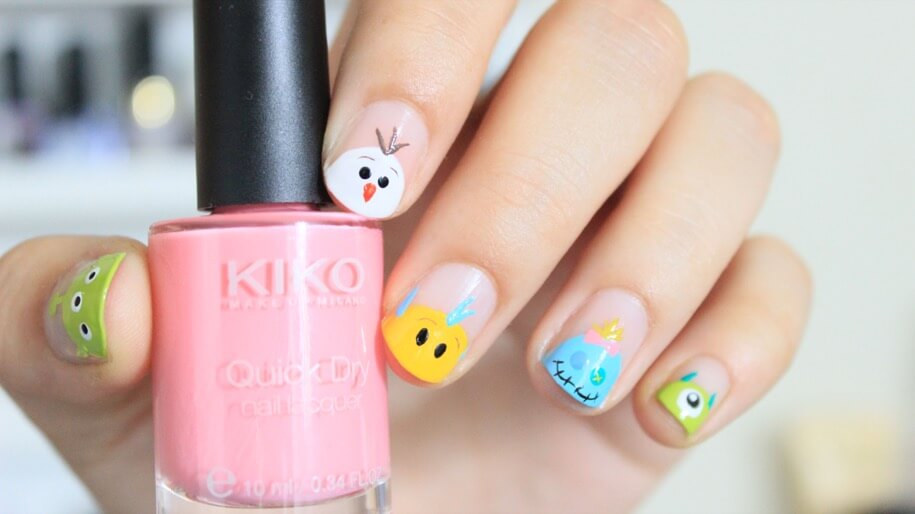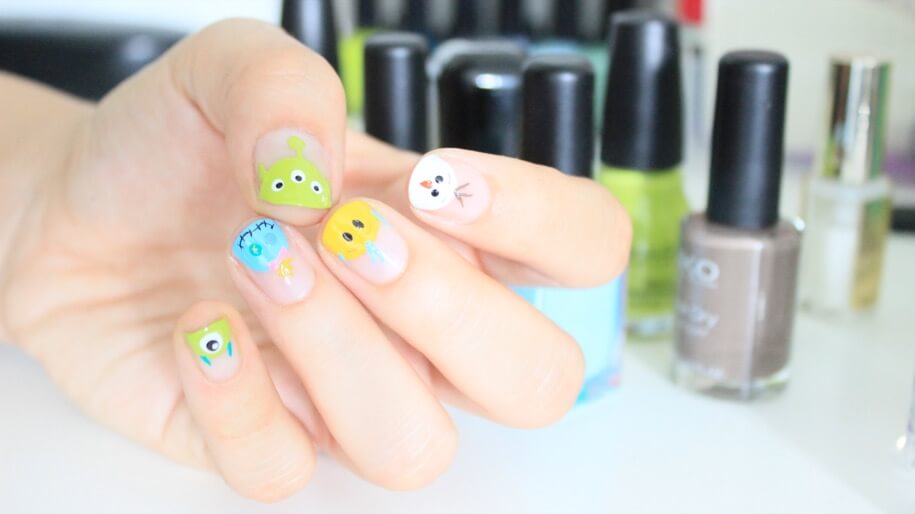 🇺🇸 - I used : / 🇫🇷 - J'ai utilisé :
- Base and Top coat O.P.I
- Sinful Colors Innocent #944
- Sinful Colors Let's Meet #928
- Kiko #357
- Kiko #275
- Kiko #340
- Debby Colorplay 198
- Kiko Quick Dry #841
- Kiko Power Pro #34
- Kiko Quick Dry #815
- L'oréal Color Riche Chantilly Lace #857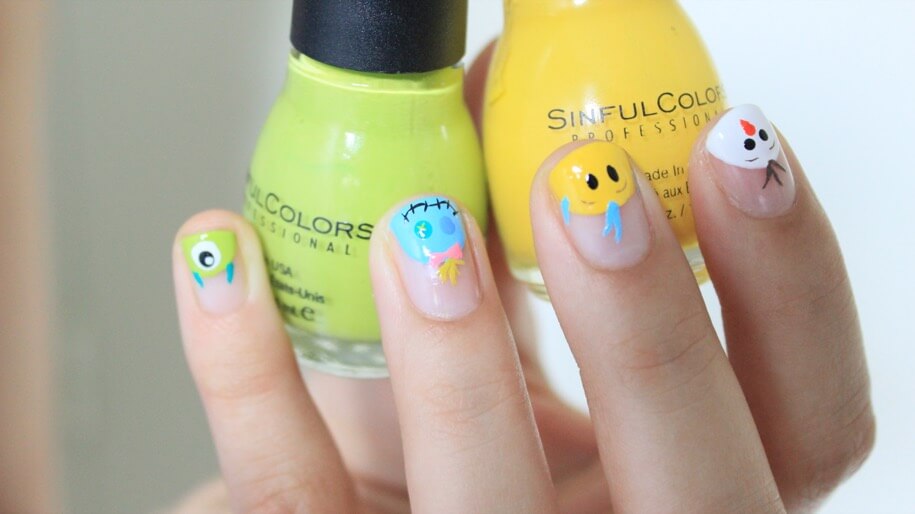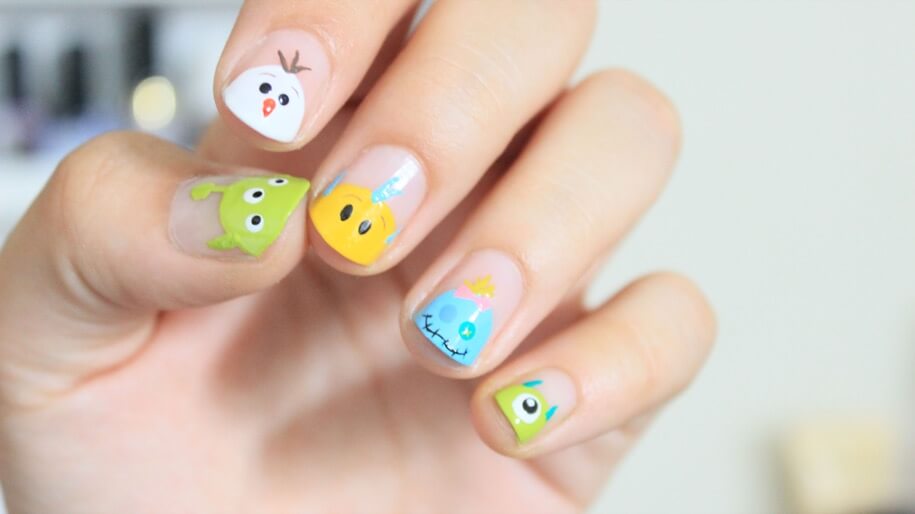 🇺🇸 - TIPS : Don't forget to always start a nail art with a base coat. A thin layer of nail polish then a thicker cause this way the nail polish will dry faster and the colors will be brighter. And of course finish with a top coat but just tap so the nail art won't smear
🇫🇷 - ASTUCES : N'oubliez pas de toujours commencer un nail art avec une base. Une fine couche de vernis et ensuite une plus épaisse car de cette façon le vernis sèchera plus vite et les couleurs seront plus brillantes. Et évidemment finir par le top coat mais juste en tapant pour que le nail art ne bave pas.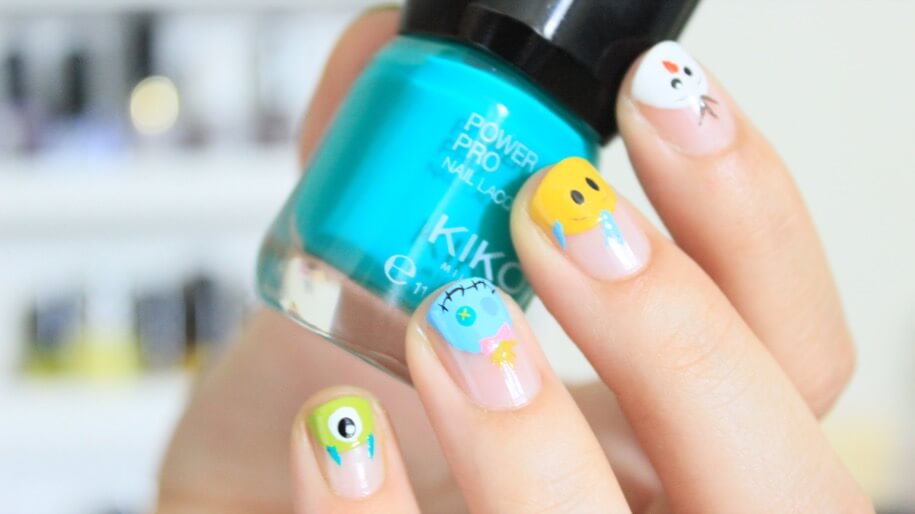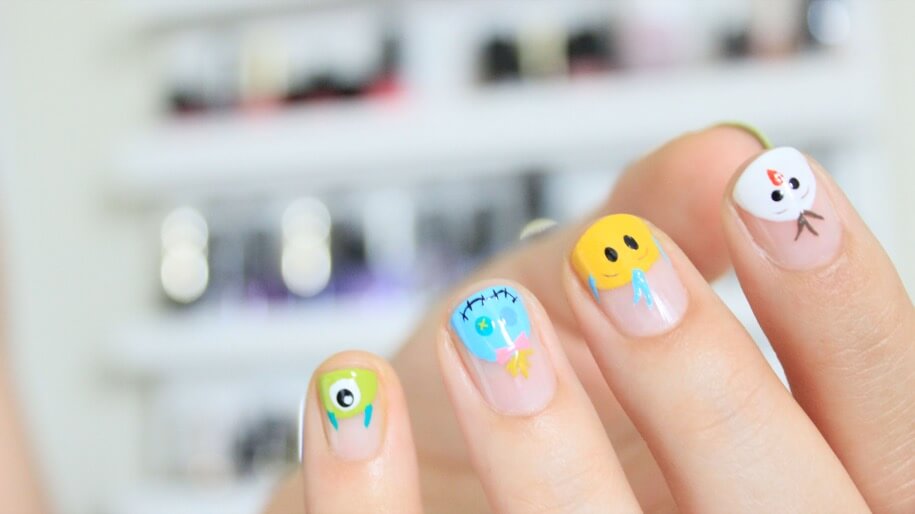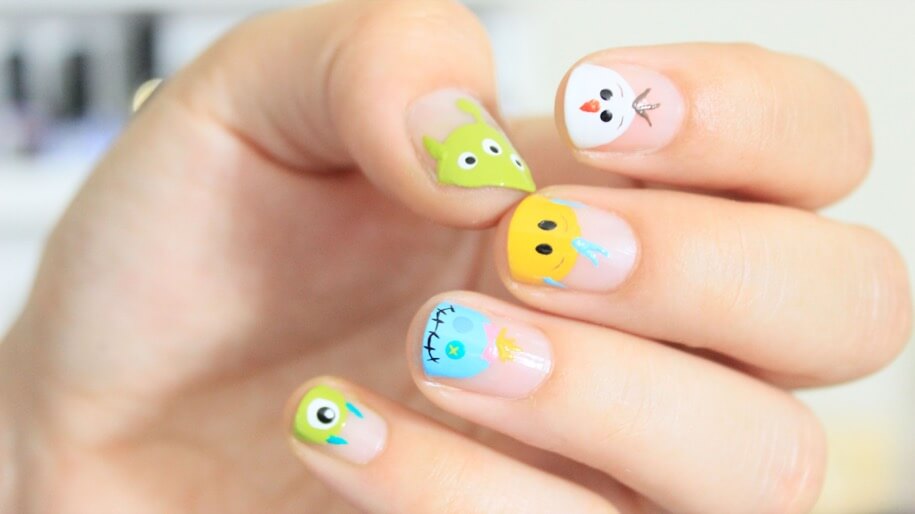 Backstage time :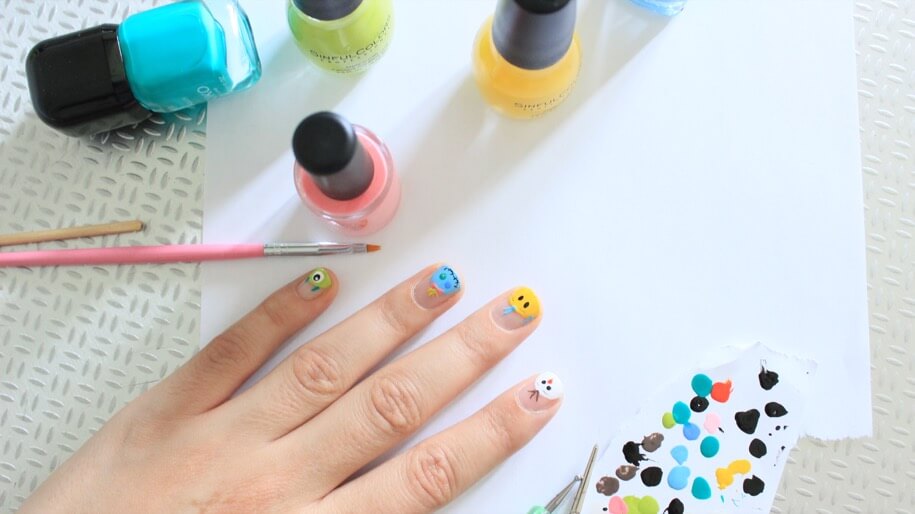 Si vous voulez voir mon premier nail art Disney
cliquez juste ici
Musique : Vibe Tracks - Dutty