🇺🇸 - Can not wait the 1st March ! While waiting for the release of the film I wanna show you my Wolverine nail art version with bloody claws. So for this video I got a little more fun with a new 3D nail art a little crazier. You know that sometimes I like this kind of nail art, even if I know they are difficult to wear, but it's always possible to adapt them to wear them on a daily week ! Like the
SUGAR
one or even the
MUSTACHE
So if you have already seen the video for me Wolverine and QuickSilver are the X-Men the most ... perfect I love them! What about you which one is your favorite?
🇫🇷 - Viiiiiite que le 1er mars arrive ! En attendant la sortie du film je vous présente ma version du nail art Wolverine avec des griffes ensanglantées. Alors pour cette vidéo je me suis un peu plus amusée avec un nouveau nail art 3D un peu fou vous savez que de temps en temps j'aime bien ce genre de nail art, même si je sais qu'ils sont difficilement portable, mais c'est toujours possible de les adapter pour les porter au quotidien ! Comme celui au
SUCRE
ou même encore le
MOUSTACHU
Bon si vous avez déjà vu la vidéo pour moi Wolverine et QuickSilver sont les X-Men les plus...classe si je puis dire, enfin je les adore ! Et vous, lequel est votre préféré ?
🇺🇸 - If you really want to reproduce this manicure and keep it a few days, it's true that the fake nails is NOT wearable AT ALL, you can very well do the nail art on your natural nails, with the most metallic gray nail polish you have! And then just add some blood drops and here you are with small claws of adamantium !!
🇫🇷 - Si vous voulez vraiment reproduire cette manucure et la garder quelques jours, c'est vrai que les faux ongles ce n'est pas portable DU TOUT, vous pouvez très bien faire le nail art sur vos ongles naturels, une base de gris le plus métallique que vous avez ! Et puis vous y ajoutez quelques coulures et gouttes de sang et vous voilà avec des petites griffes d'adamantium !!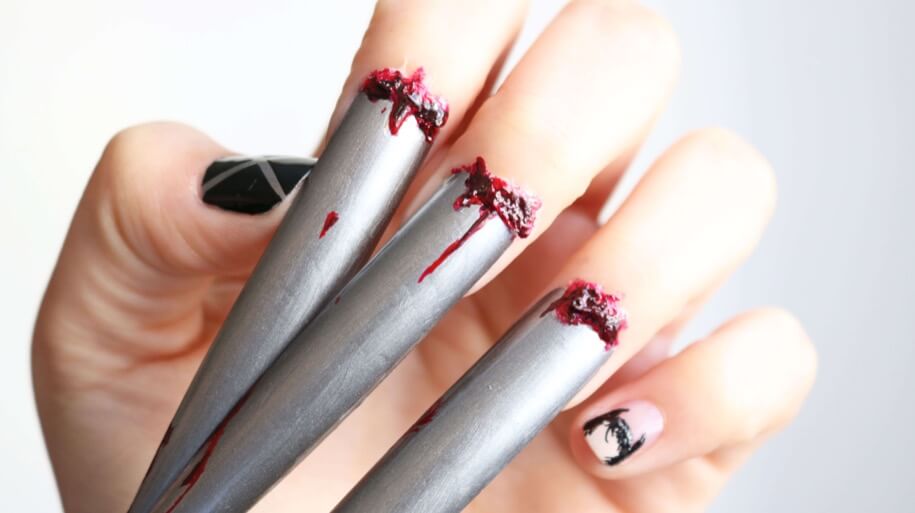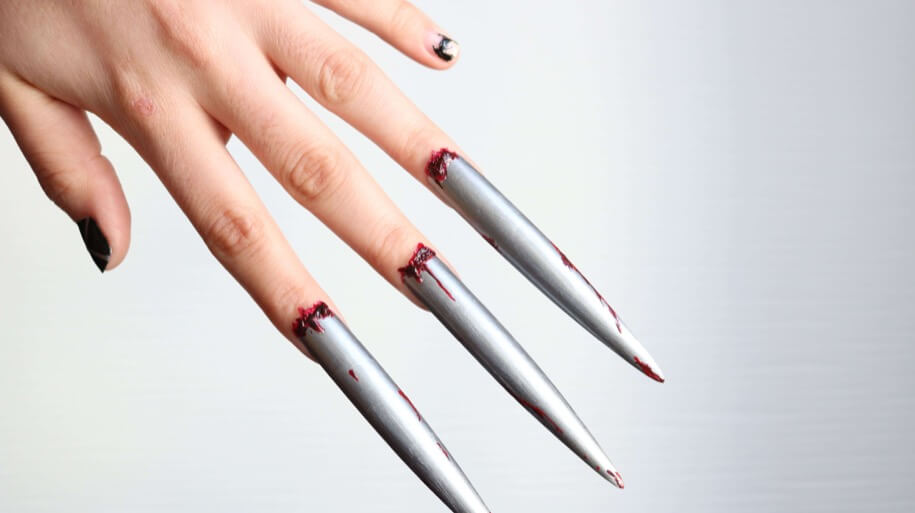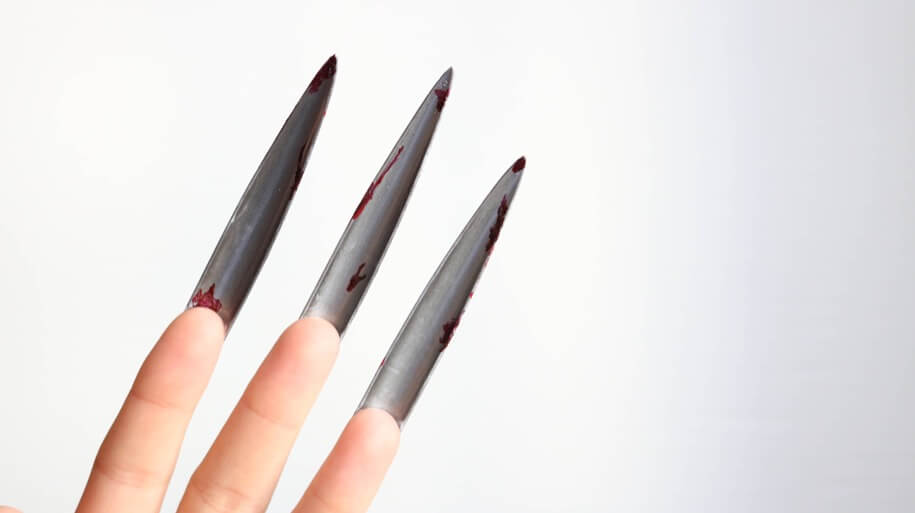 🇺🇸 - I used : / 🇫🇷 - J'ai utilisé :
- Pinceaux :
https://lisablabla.com/shop/produit/lot-de-15-pinceaux-nail-art/
- Pompe à dissolvant :
https://lisablabla.com/shop/produit/pompe-a-dissolvant/
- Ciaté Boudoir
- Ciaté Shady Lady
- L'Oréal Color Riche Place Vendome
- Kiko #275
- Ciaté Cookie & Cream
- Base et Top Coat O.P.I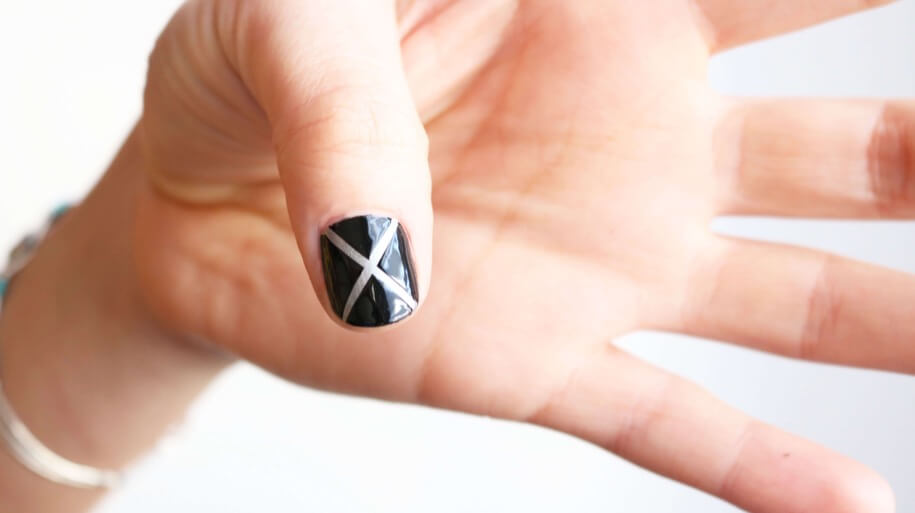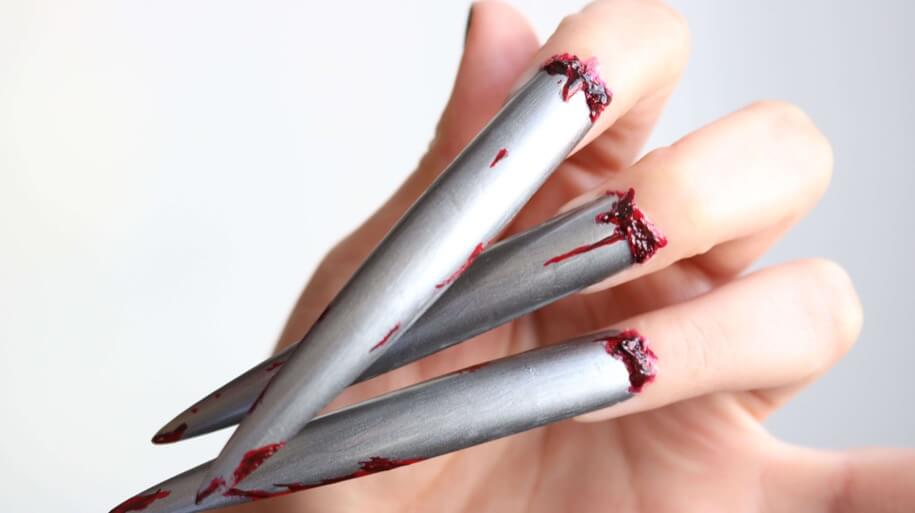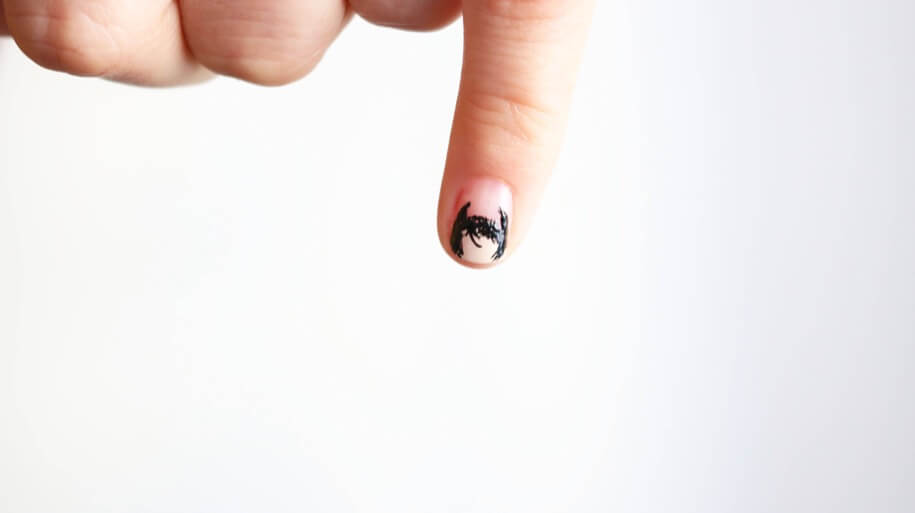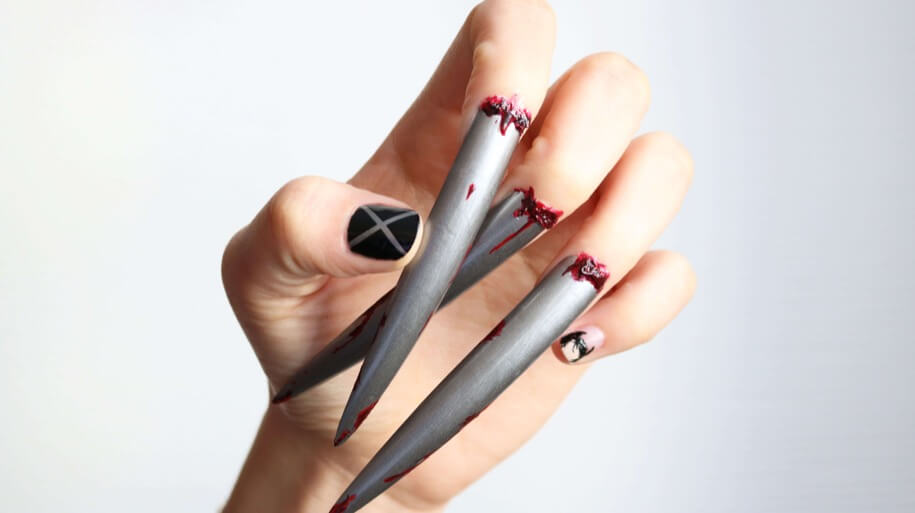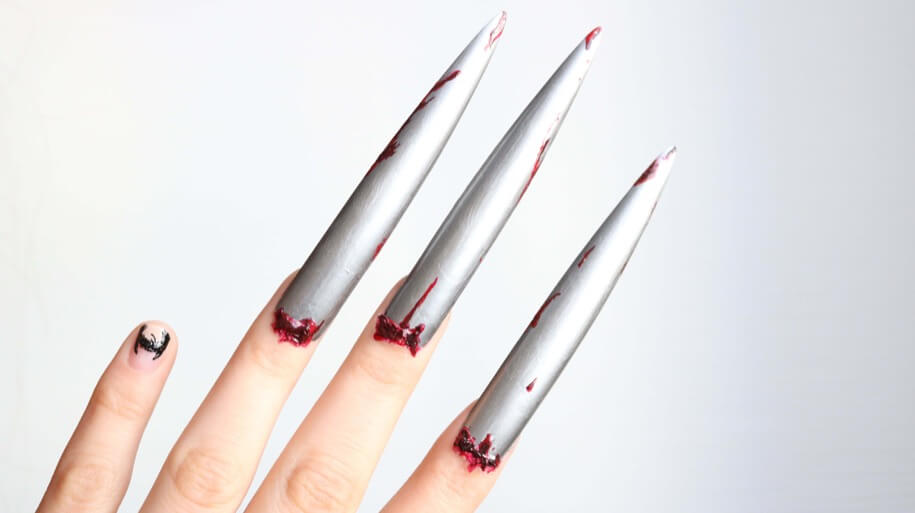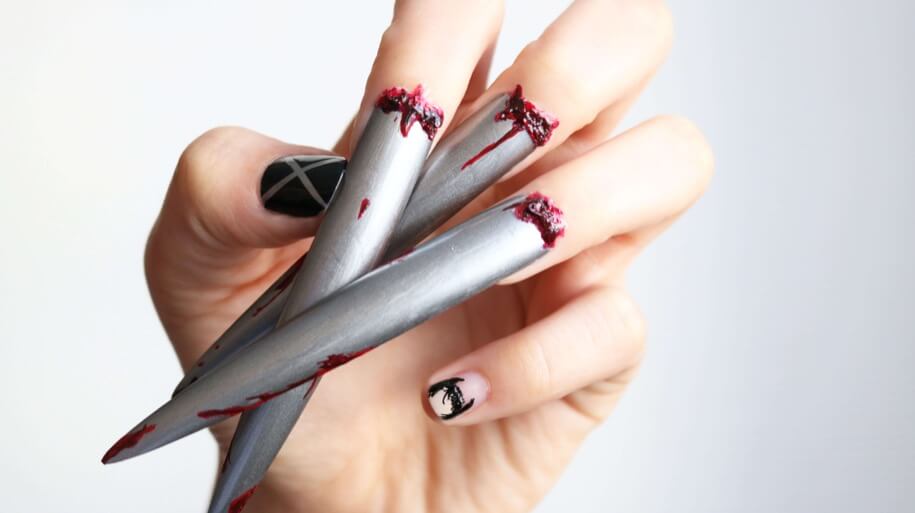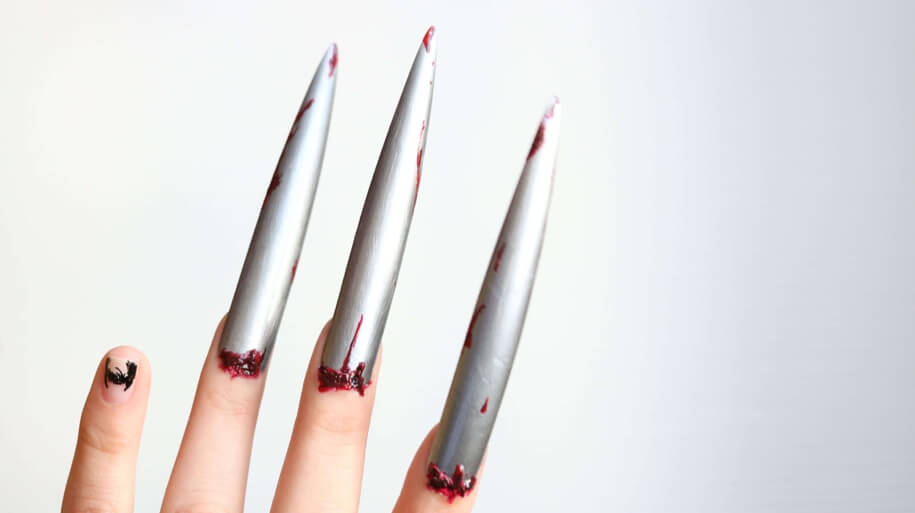 Musique : Way Down We Go - Kaleo