🇺🇸 - Hello I'm Baymax. This week I started Disney nail art with a pretty cute robot and I wanted to start with a design that is simple to realize to know if you like this theme because I confess this is a theme that it's stuck in my head for weeks me that, I'm completely addicted to Disney and I'm in to make tons of Disney nail art! So make sure to tell me if it is   a theme that you like or which theme you would like in the next nail art.
🇫🇷 - Hello I'm Baymax! Cette semaine je me suis lancée dans un nail art Disney avec un robot tout mignon et j'ai voulu commencé avec un dessin qui est simple à réaliser pour savoir si ce thème vous plaît car je vous avoue que c'est un thème qui me trotte dans la tête depuis plusieurs semaines, moi qui est complètement accros aux Disney je suis partante pour vous en faire des tonnes ! Alors n'hésitez pas à me dire si c'est un thème qui vous appréciez ou bien quel thème vous ferez plaisir dans les prochains nail art.
🇺🇸 - In this nail art you need only three basic colors: Black, White and Red. In the video I show you five different designs but you can make this nail art with only one or two designs. I just try in each video to give you as many ideas as possible. Wait while the nail polish is dry to take the next step to not damage your nail art.  
  Tip: To make Baymax on a red background as I did on my ring finger you need a opaque white, for me one coat was enough because my nail polish is quite opaque. But if it's not the case you just have to apply two coats, but start with a thin layer and then the second thickest.    
  I couldn't not really say what is my favorite Disney It's so complicated! I love The Lion King and Hercules but also Rapunzel. What about you what is your favorite Disney or Pixar?
🇫🇷 - Dans ce nail art il vous faut uniquement 3 couleurs basiques : Noir, Blanc et Rouge. Dans la vidéo je vous montre cinq dessins différents mais vous pouvez très bien réaliser ce nail art avec un ou deux dessins. J'essaie simplement à chaque vidéo de vous donner le plus d'idées possible. Attendez bien que le vernis soit sec pour passer à l'étape suivante pour pas abîmer votre nail art.
Petit conseil : Pour pouvoir faire Baymax sur un fond rouge comme j'ai fait sur mon annulaire il vous faut un vernis blanc assez opaque, pour ma part une couche m'a suffit car mon vernis est assez opaque. Mais si ce n'est pas le cas il vous suffit de faire deux couches, mais commencer avec une couche fine puis la seconde plus épaisse.
Je ne serais pas dire vraiment quel est mon Disney préféré c'est si compliqué. J'adore Le Roi Lion et Hercule mais aussi Raiponce. Et vous quel est votre Disney ou Pixar préféré ?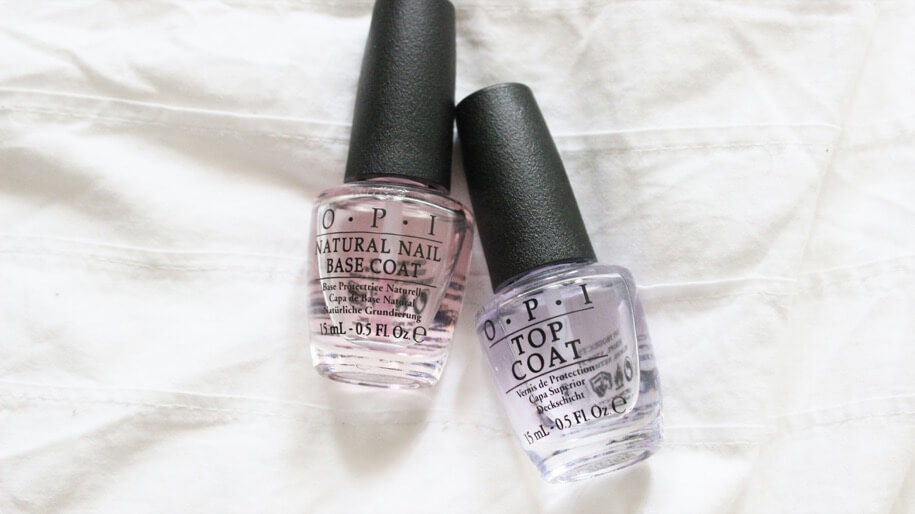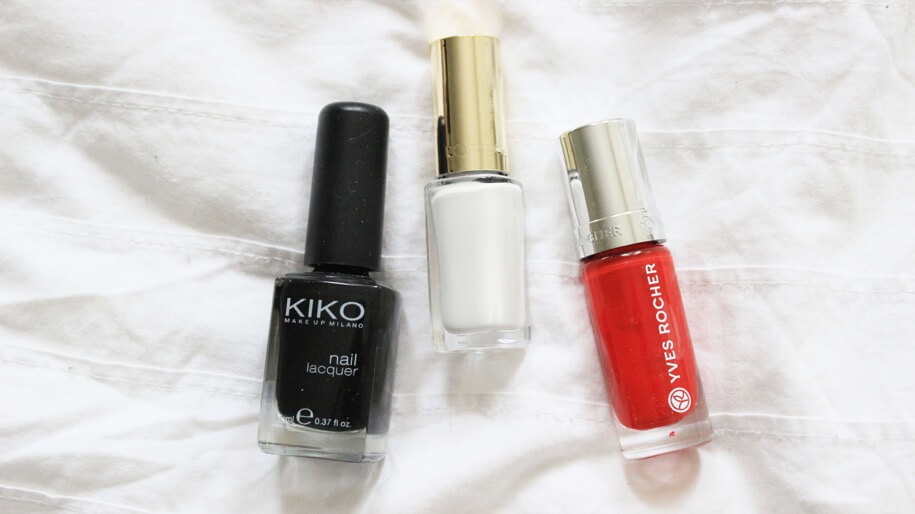 🇺🇸 - I used : / 🇫🇷 - J'ai utilisé :
- Base and Top coat O.P.I
- Kiko #275
- Yves Rocher Rouge Impérial
- L'Oréal Color Riche Chantilly Lace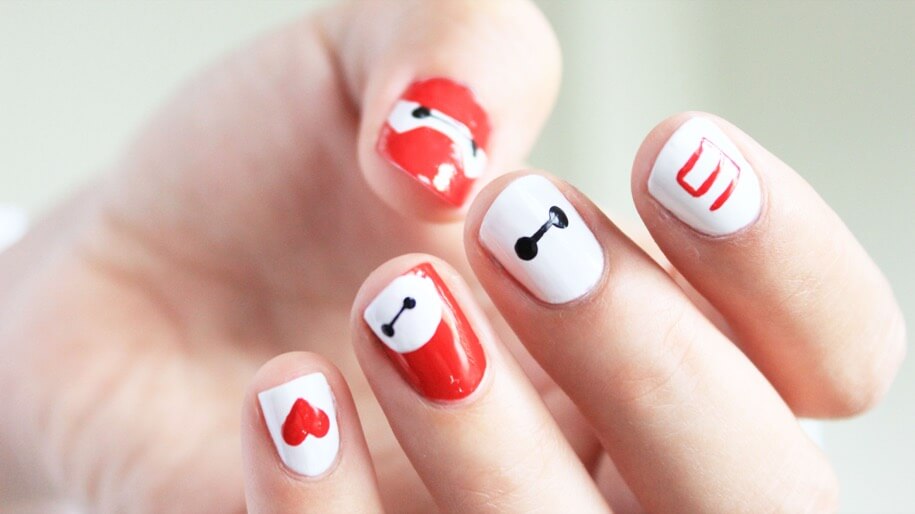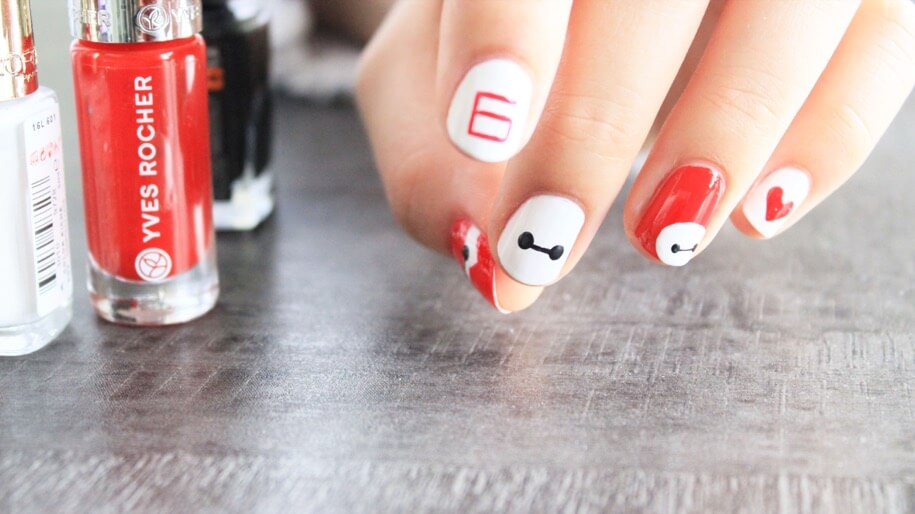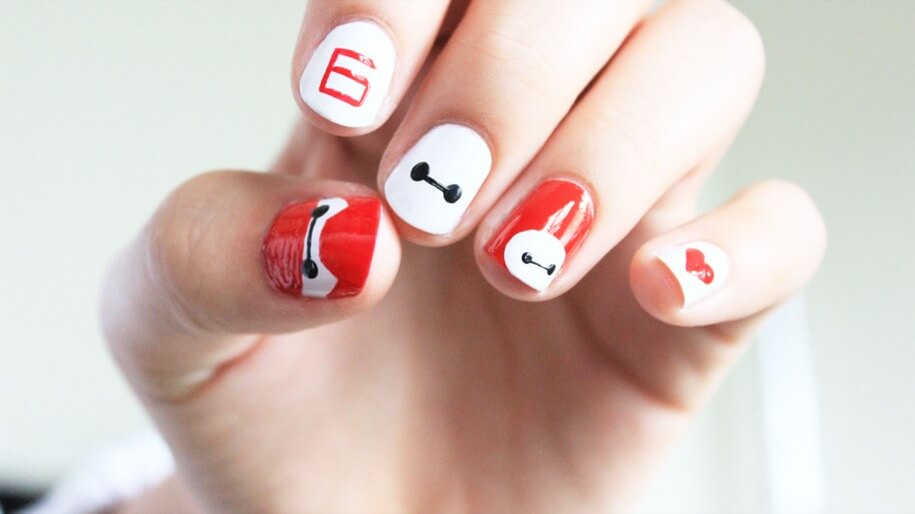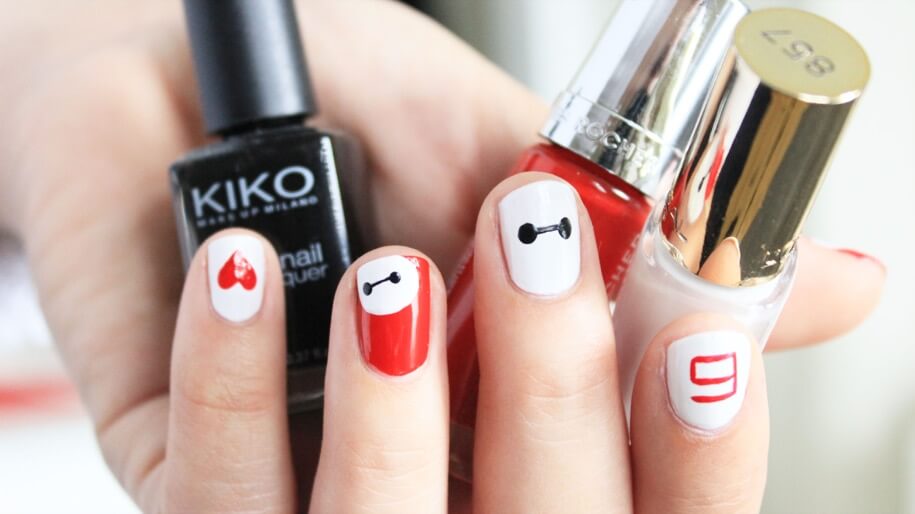 🇺🇸 - TIPS : Don't forget to always start a nail art with a base coat. A thin layer of nail polish then a thicker cause this way the nail polish will dry faster and the colors will be brighter. And of course finish with a top coat but just tap so the nail art won't smear
🇫🇷 - ASTUCES : N'oubliez pas de toujours commencer un nail art avec une base. Une fine couche de vernis et ensuite une plus épaisse car de cette façon le vernis sèchera plus vite et les couleurs seront plus brillantes. Et évidemment finir par le top coat mais juste en tapant pour que le nail art ne bave pas.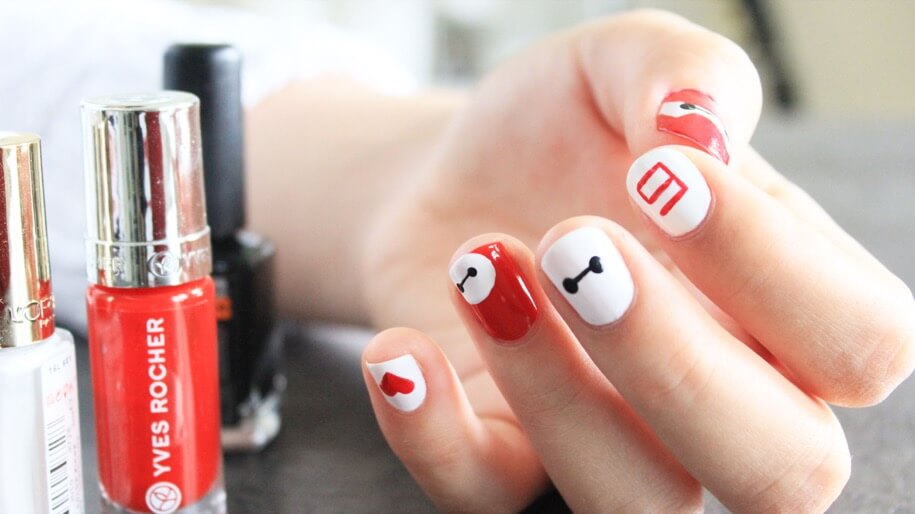 Backstage :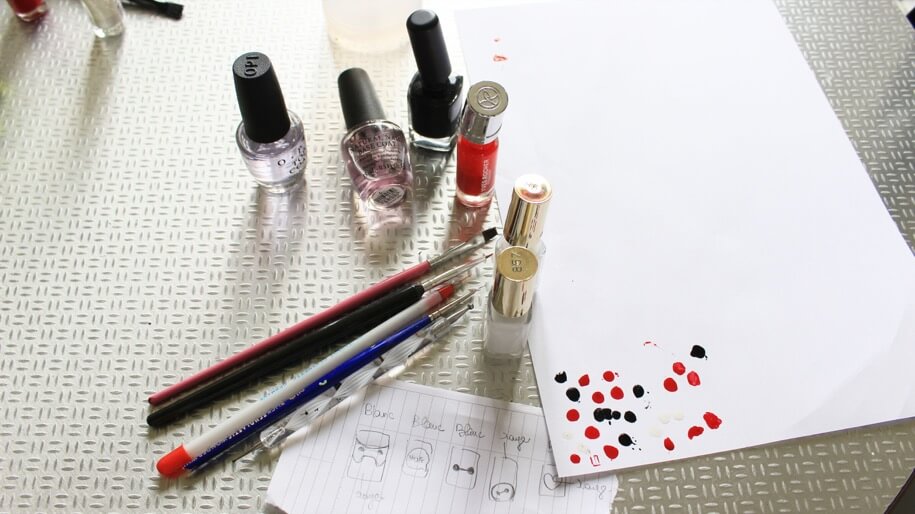 Musique : Vibe Tracks - Dutty