🇺🇸 - Hello everyone ! In this week's article no nail art as you could see but I show you my nail care routine I realized about every week. I wanted to make the most complete as possible but all the steps are not necessary, depending on your needs :). I hope it will help you and bring you full of sweetness on your nails.
🇫🇷 - Bonjour à toutes ! Dans l'article de cette semaine pas de nail art comme vous avez pu le voir, je vous raconte un petit peu ma routine soin des ongles que je réalise environ chaque semaine. J'ai voulu la faire des plus complète mais toutes les étapes ne sont pas indispensables, tout dépend de vos besoins :) . J'espère qu'elle vous aidera et vous apportera plein de douceur sur vos ongles.
🇺🇸 - Be calm and careful during the different step of care. 1 - To file your nails prefer always file in the same direction to avoid weakening them cause they'll split later. 2 - Push back your cuticles carefully and do not abuse if your cuticles tend to stick on your nail do not force it. And do not cut it, it will make them even harder! 3 - Let rest your nails regularly because despite the fact that I love doing nail art and have colored nail, the products in your nail polish are most of the time bad for your body so be reasonable.
🇫🇷 - Soyez douce et prudente lors des différentes étapes de soins. 1 - Pour limer vos ongles préférez limer toujours dans le même sens pour ne pas les fragiliser et qu'ils se dédoublent par la suite. 2 - Repoussez vos cuticules délicatement et n'abusez pas, si vos cuticules ont tendance à beaucoup coller sur votre ongle ne forcez pas. Et surtout ne les coupez pas, cela les rendra encore plus dures ! 3 - Laissez reposer vos ongles régulièrement car malgré le fait que j'adore faire du nail art et avoir les ongles colorés, les vernis ont pour la pluspart des produits mauvais pour votre corps alors soyez raisonnables.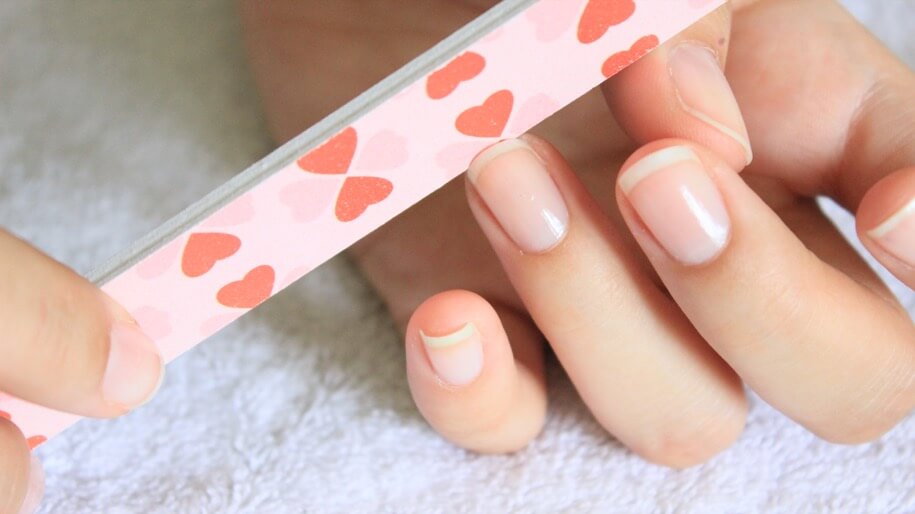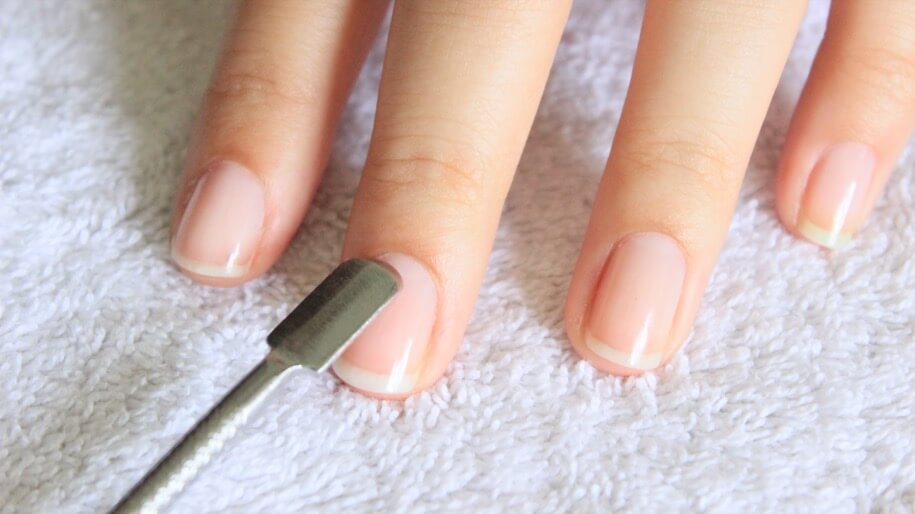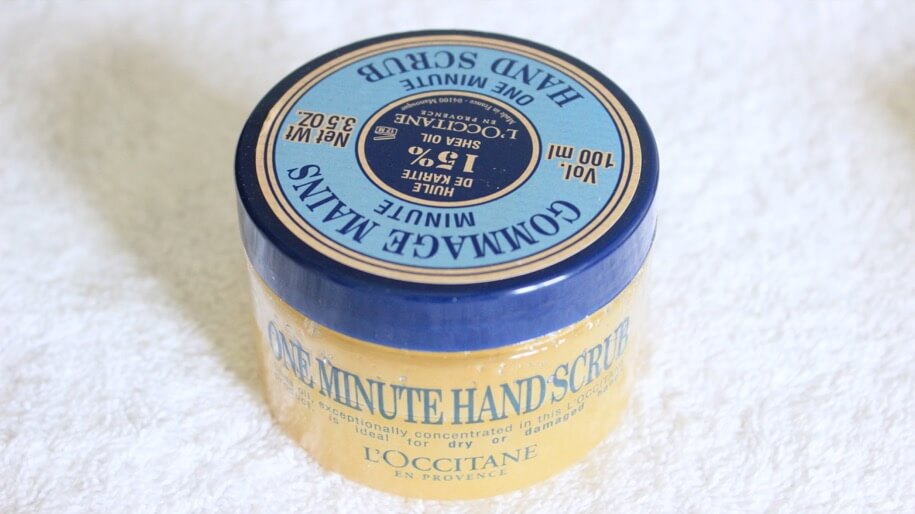 🇺🇸 - I have not tested many many scrubs hands I confess before because I was not wearing much attention to care, and then I quickly came across this amazing product so I could not do comparative.  L'Occitane has pretty nice products but this scrub is definitely my favorite product in all of their products! Grain exfoliation combined with a massage make your hands soft with a crazy smell and super well hydrated !  And it's true that L'Occitane products are quite expensive, but this scrub has a fairly reasonable price knowing that we don't use it every day, you can find it at 16€ on their site just
HERE
Quick tip when you apply your scrub, cuticle oil or even your cream even make circular movements on your nails for an optimum use.
🇫🇷 - Je n'ai pas testé beaucoup beaucoup de gommages pour mains je vous l'avoue car avant je ne portais pas beaucoup attention aux soins, et ensuite je suis rapidement tombée sur cette merveille donc je ne pourrais pas faire de comparatif pour le moment. L'Occitane a de jolis produits mais ce gommage est définitivement mon produit préféré dans tous leurs produits ! Les grains du gommage alliés à un massage rendent vos mains super douces et une fois rincées vos mains ont une odeur folle et sont hydratées à souhait ! Et c'est vrai que les produits L'Occitane sont assez onéreux, mais ce gommage a un prix assez raisonnable sachant que l'on ne l'utilise pas tous les jours, vous pouvez le retrouver à 16€ sur leur site juste
ICI
Petit conseil lorsque vous appliquez le gommage, l'huile cuticule ou même votre crème faites des mouvements circulaires au niveau de l'ongle pour une utilisation optimale.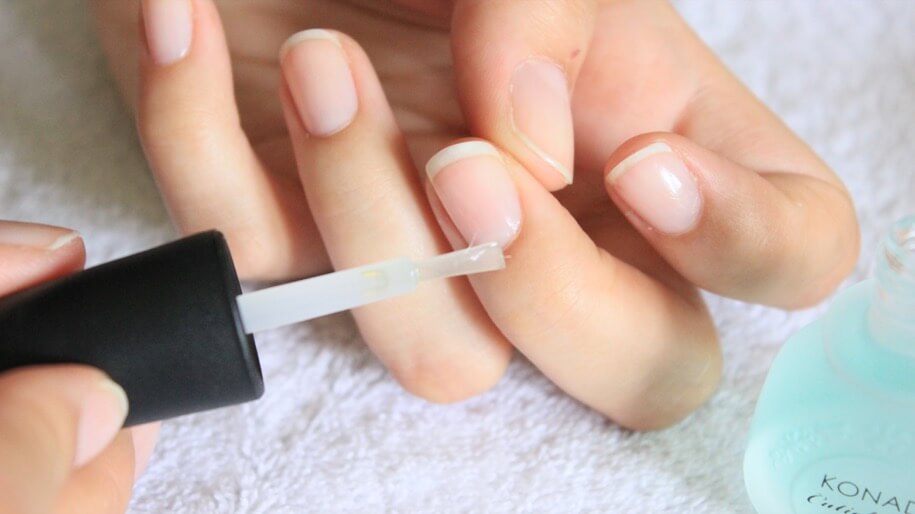 🇺🇸 - I used : / 🇫🇷 - J'ai utilisé :
- Lime à ongle en carton : https://lisablabla.com/shop/produit/lime-ongles-coloree/
- Lime à ongle en verre : https://lisablabla.com/shop/produit/lime-ongle-en-verre/
- Pompe à dissolvant : https://lisablabla.com/shop/produit/pompe-a-dissolvant/
- Polissoir : https://lisablabla.com/shop/produit/polissoir-quatre-faces/
- Bâtonnet en bois : https://lisablabla.com/shop/produit/batons-repousse-cuticules-bois/
- Repousse cuticule en métal : https://lisablabla.com/shop/produit/repousse-cuticules-en-metal/
- Pince à envie : https://lisablabla.com/shop/produit/pince-envie/
- Huile cuticule : https://lisablabla.com/shop/produit/huile-cuticule-parfumee-aux-fleurs-sauvages/
- Trousse en tissu : https://lisablabla.com/shop/produit/trousse-en-tissu-rose/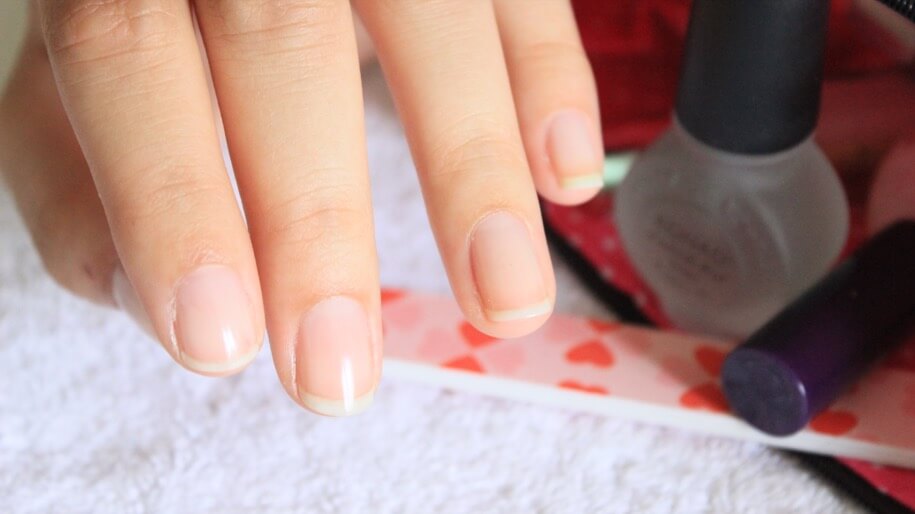 🇺🇸 - And here you are ready with pretty nails neat and hydrated. I hope this routine gave you some ideas and information to help you to take care of your hands. See you soon for a nail art this time.
🇫🇷 - Et vous voila prête avec de jolis ongles soignés et hydratés. J'espère que cette routine vous aura donné quelques idées et informations pour vous aider à prendre soin de vos mains. A très vite pour un nail art cette fois ci.
Musique : Silent Partner - Spring My Step